If you live in Dubai, you would agree that summer is the season of the year that is not worth looking forward for as this is the time when the city seems an inch close to the sun. Worse, even if you are inside the car where the AC is on full blast, you can still feel the scorching heat.
To give your and your passengers' skin some protection from the harmful UV rays while on a road trip, you need to have your car tinted as early as possible. This is why we are introducing free pick up and delivery service for 3M tinting in Dubai only at Orange Auto.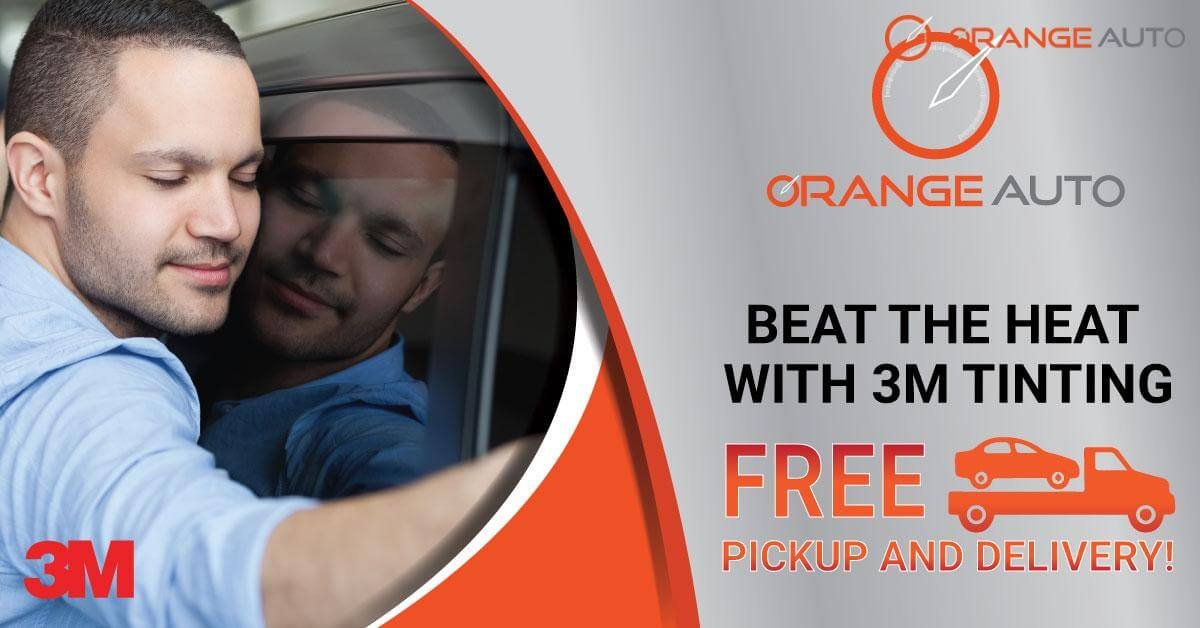 Here at Orange Auto, we understand that driving even to a nearby garage or car care center is a bit of a hassle especially if you have a hectic schedule. This is why we offer more than just a reliable and high quality 3M tinting. To help you save your precious time, we gladly offer a free pickup and delivery service.
The process is simple: just give us a call and our professional staff will pick up your car from your home or office and take it to our garage. After tinting it, we will take it back to where we picked it up. As an extra bonus, you can rest assured that your car is given a royal treatment and only the finest and genuine 3M window films are used.
Don't let the heat of the summer spoil the fun and comfort of your daily road trips. Call us now and experience satisfaction from our 3M tinting pickup and delivery service!