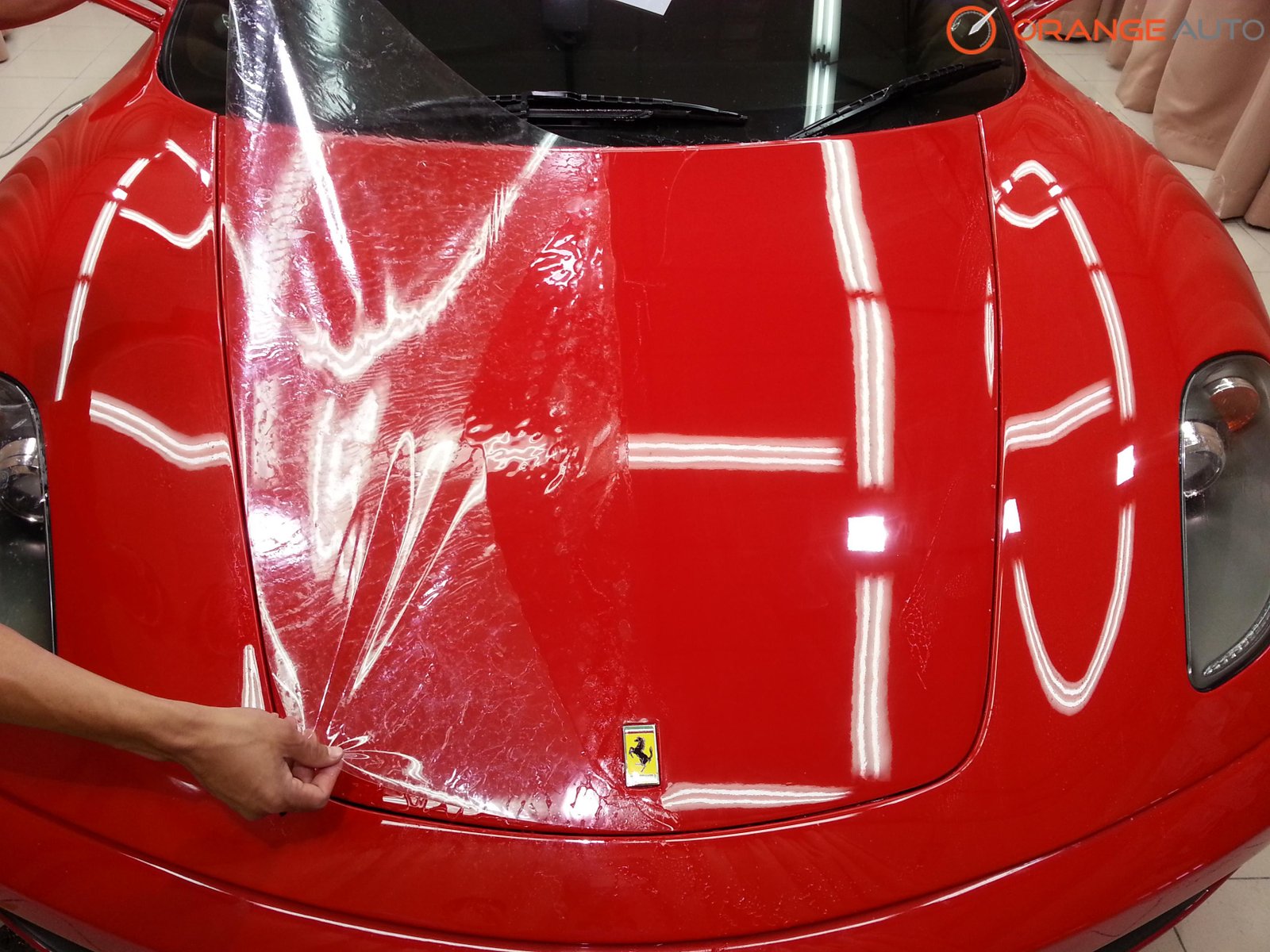 Most motorists think washing their car once a week and regular maintenance checks are all that are needed to keep their vehicle in good shape. They think of paint protection as one of those extras they could do without. In order to maximize the resale value of your car, a paint protection job and annual professional detailing are essential to give the vehicle that "new car" look which can make a real difference in the price it fetches when it is up for resale. What is paint protection in the first place and where in Dubai can you get professional paint protection and detailing done for a reasonable rate?
Paint protection essentially involves coating the paintwork of your vehicle with protective plastic shell that makes it more resistant to minor scratches and harsh chemicals. Many brands are available on the market, but reputed garages like Orange Auto in Al Quoz use products from top companies like 3M to ensure that the vehicles they service get maximum protection. After the car is thoroughly cleaned and top coatings of wax, oil and pollutants are removed, the coating is applied to the bare paint and bonds to it. It is important to remove all contaminants before applying the coating as these would be otherwise sealed inside the coating and it may break down. After the coating is applied, washes and waxes are applied on top of the coating. As the sealants can contain highly harmful chemicals, it is crucial to ensure that the paint protection is carried out by highly trained and professional technicians. In the event that the coating is not applied correctly, it might cause swirl marks and scratches.
Provided that paint protection is carried out at a reputable garage like Orange Auto, it is definitely a worthwhile investment that you can make in your car. It will keep your car looking newer for a longer while. In combination with regular care and waxing, your car will be just as good as new even after a few years on the roads. In order to get maximum bag for your buck, it would be better to get paint protection done as soon as you purchase the vehicle or within the first year of driving.