[cmsms_row data_padding_bottom="50″ data_padding_top="0″ data_bg_parallax_ratio="0.5″ data_bg_size="cover" data_bg_attachment="scroll" data_bg_repeat="no-repeat" data_bg_position="top center" data_color="default" data_padding_right="3″ data_padding_left="3″ data_width="boxed"][cmsms_column data_width="1/1″][cmsms_text animation_delay="0″]
Features:
Extreme sudsing action
PH balanced formula
Emulsifies dirt and grime
[/cmsms_text][/cmsms_column][/cmsms_row]
Meguiar's NXT Generation Car Wash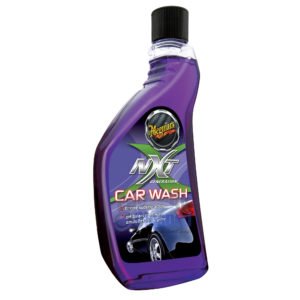 Meguiar's NXT Generation Car Wash is a completely synthetic car wash concentrate that loosens and emulsifies even the toughest dirt and road grime. Synthetic lubricating oils glide dirt particles off of the surface without marring or stripping the finish. Engineered water softeners help reduce deposits in hard water, leaving behind a spot-free finish.
Product In-Stock: InStock