Used Car Pre purchase inspection Dubai
Are you thinking of buying a used car in Dubai ? Make sure you get a pre purchase inspection with us at Orange Auto Dubai and not be stuck with a lemon!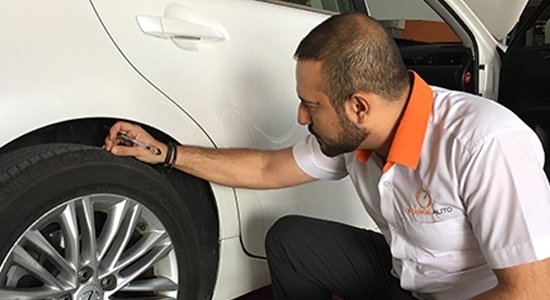 Orange Auto provides the best pre purchase inspection services in Dubai

Affordable, Fast
We help you get started in less than 30 minutes

Vehicle Inspection
Carry out the inspection and vehicle performance tests.
E&M Inspection
Examine the mechanical and electrical components of the vehicle.

Feel Free to Reach out
Our services are available throughout the week

Market Price Accuracy
Evaluating the car's cost value based on market conditions.

Special offers
Take Benefit of limited-time Offers, Discounts, and Deals.
Why Should I get a pre purchase inspection?
Finding your dream or ideal car may be one important decision that you may be taking, but this can come at a hefty price if you do not get a pre purchase inspection and check in Dubai. The vehicle may look fantastic and clean from the outside but there may be a number of problems with it. There may be a large number of electrical, mechanical issues and problems underlying that could pop up later on. The vehicle may have been involved in an accident and could have been repainted without your knowledge. Does the car have a full service history? Have original parts been used in the service and repair of the vehicle? All of these questions can be answered once the vehicle gets a complete pre purchase inspection at Orange Auto Dubai.
A pre purchase inspection can save you a lot of money in the future as this ca be extremely time consuming and expensive. We can also advise you whether spare parts, regular service, maintenance and repairs are cheap or expensive for the vehicle that you are buying. We provide a complete diagnostic report of the car. Get your car checked in Dubai before making that commitment. Call us today! 043491551.

Quality Assurance
Our service network comprises of the finest garages in the UAE. They're also equipped with the best who mechanics specialise in all makes and models to give the best service for your car.

Convenience
With pickup and delivery, our hassle-free process makes car maintenance much more convenient for you.

Trust
Place utmost reliance on our dedicated service advisors who'll guide you through the entire service process.