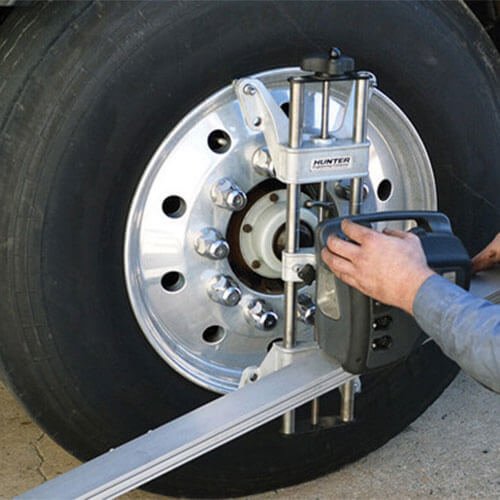 Get a Quick Quote
Wheel alignment is meant to increase safety and reduce tire wear, improve fuel efficiency. It involves adjusting the wheels of the car so that all of its wheels are parallel to each other and perpendicular to the ground. With your vehicle moving in the optimal manner, you will save money in fuel costs and enhance the performance and safety that your vehicle offers. When the wheels are not aligned properly, the car begins pulling to the right or to the left leading to uneven tire wear in the short run and to steering and suspension issues in the long run if the issue is not fixed. This is why you need to get wheel alignment done on a regular basis to get the most out of your tires and your car. For the highest level of service when it comes to wheel alignment in Dubai, Orange Auto is the ideal choice.
When you bring in your car for wheel alignment services to Orange Auto, our wheel alignment specialists will measure and correct the wheel angles so that they are reset according to the manufacturer's specifications. They will also carry out a comprehensive inspection of your steering and suspension systems to warn you any other corrective measures that you might need to take. This attention to detail is what makes Orange Auto a better choice than many other garages when it comes to wheel alignment in Dubai.
After wheel alignment at Orange Auto, you will find that you are enjoying a smoother ride, better fuel efficiency and saving money as your tires will last longer. In the event that you feel your vehicle veering to one side, you feel a vibration or lack of stability in the steering or you notice that your tires are wearing unevenly, it is high time that you brought your car in to Orange Auto to have our technicians check the alignment of the wheels. With the advantage of their years of experience when it comes to tires, wheels and cars in general, they provide the best service for wheel alignment in Dubai.