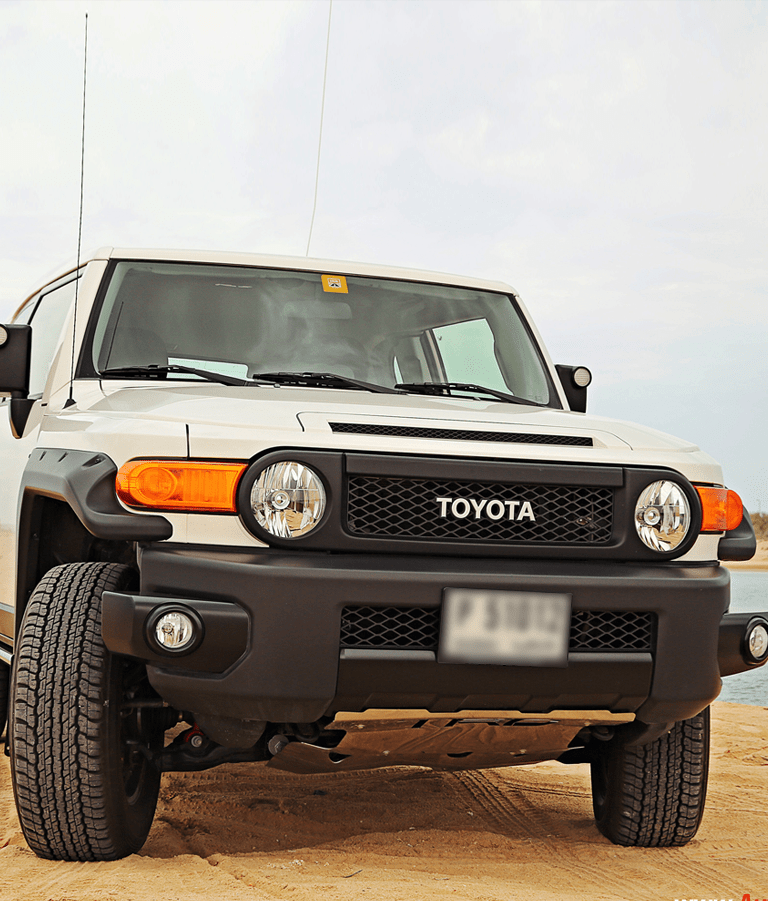 Get a Quick Quote

Free Toyota Inspection / Health Checkup with every Service
Toyota Repair Services
Toyota is one of the most well known automotive manufacturers in the world. The company is the world's largest manufacturer of cars and is also known for its spirit of innovation, focus on quality and research and development. Even when it comes to sales of hybrid cars and electric cars, the Toyota Prius and Mirai are market leaders. When it comes to the Dubai automotive market, models like the Toyota Landcruiser, Camry and Corolla are some of the most popular models. Toyota is also famous in the Dubai UAE for the Toyota Dream Car Art contest that encourages a spirit of creativity and innovation in young children across the country. At the 2016 Middle East Car of the Year Awards (MECOTY) Awards, the Toyota Camry won the award for the best Midsize sedan.
Toyota Maintenance Services
The high temperatures and tough terrain are common challenges that motorists face in Dubai and this is where Toyota's reputation for quality really comes through. Nevertheless, even Toyota models face issues like steering noise, vibrations, brake issues and air conditioning system and in order to prevent molehills from turning into mountains, you need to have a good garage on your side for Toyota service in Dubai. At Orange Auto, we offer preventive service and repair services to cover all aspects of your Toyota vehicles ranging from battery change, oil and filter change, tyre change,wheel alignment, paint protection and car detailing, for vehicles including pickups, large SUVs, small SUVs and sedans. We source and use only genuine and OEM parts that will ensure that your vehicle is in the best possible running condition.
Best Toyota Garage
For Toyota service in Dubai, you need mechanics who are technically trained and have years of experience identifying and fixing the issues that your vehicle is having. With a wide range of spare parts and accessories, the turnaround time is really short. Our diagnostic systems will quickly spot issues. We will fix them and you will benefit from expert service at value prices. Our detailing, 3M window tinting and paint protection services can all be employed to restore your car to showroom condition. Whether you need parts, service, batteries or tires for your Toyota models- we have got them all at Orange Auto in Dubai.
Toyota Vehicle Maintenance
TOYOTA Vehicle maintenance scheduled in every 10000 Kms
STANDARD OPERATIONS
MINOR LUBE SERVICE
ENGINE OIL
OIL FILTER
TIRE ROTATION ( IF SIZE SAME FOR ALL FOUR WHEELS)
VISUAL INSPECTON
CAR WASH
COMPUTER RESET MAINTENANCE INTERVAL
MAJOR SERVICE (MINOR SERVICE + BELOW SERVICES)
INSPECT DRIVE BELTS AT EVERY 20000 KMS
COOLING AND HEATER SYSTEM HOSES AND CONNECTIONS AT EVERY 40000 KMS
REPLACE COOLANT AT EVERY 40000 KMS
CHECK EXHAUST PIPES AND MOUNTING AT EVERY 20000 KMS
REPLACE SPARK PLUGS AT  100,000 KMS
CHECK BATTERY
REPLACE AIRFILTER
CHECK FUEL TANK CAP,FUEL LINES, FUEL VAPOUR CONTROL VALVE AT EVERY 40,000KMS
REPLACE CHARCOL CANISTER AT EVERY 40000 KMS
CHECK BRAKE PADS AND ROTOR DISCS
TOP UP BRAKE FLUID
TOP UP CLUTCH FLUID
CHECK BRAKE PIPES AND HOSES
CHECK STEERING WHEEL LINKAGE AND GEAR BOX
CHECK DRIVE SHAFT BOOTS
SUSPENSION BALL JOINT AND DUST COVER
REPLACE TRANSMISSION OIL AT 40000 KMS
REPLACE VARIABLE TRANSMISSION FLUID AT 40000 KMS
CHECK AC SYSTEM
CHECK TYRES AND WHEELS
CHECK LOWER AND UPPER ARMS