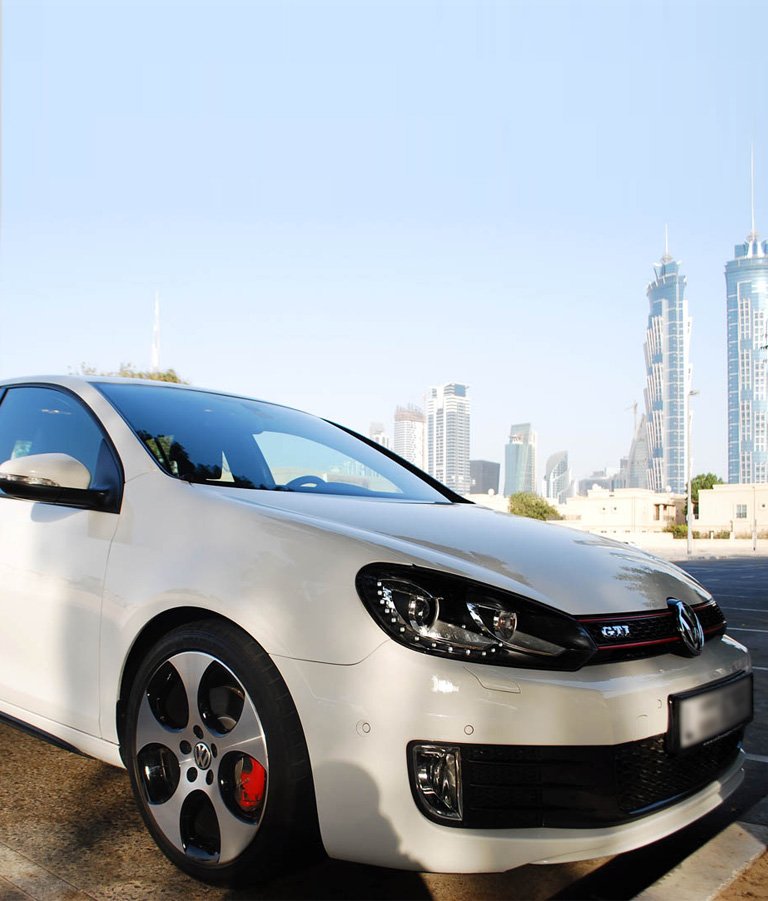 Get a Quick Quote

Volkswagen is one of the biggest mass manufacturers of vehicles in the world and is locked in a close contest with Toyota to become the largest car manufacturer in the world. In keeping with this reputation, the company has a wide range of models from the compact Beetle to the spacious and luxurious Tiguan and Touareg SUVs. Dubai has one of the highest rates of car ownership in the world. The emirate also is known for its harsh terrain and climate that takes a heavy toll on vehicles. To overcome these challenges, ensure that you get the best Volkswagen service in Dubai so that your Volkswagen vehicle is always in the best possible condition.
Volkswagen Repair Services
There are many garages in Dubai, but you need a garage that will source genuine parts for your Volkswagen and is staffed by technicians who are knowledgeable about the latest repair techniques and diagnostic tools. Volkswagen is known for its quirky design and not all technicians will willingly taken on the task of fixing a Volkswagen. Power steering issues and oxygen sensor problems are commonly reported defects when it comes to Volkswagen service in Dubai.
Volkswagen Maintenance Services
When it comes to Volkswagen service in Dubai, we offer expert technicians, genuine parts, competitive prices, and a wide range of services including tyre change and oil change as well as complete detailing and 3M window tinting. The technicians at Orange Auto use only genuine parts and know your Volkswagen inside out. Mysterious rattles, oil leaks and engine lights have a way of disappearing once you bring your Volkswagen in to Orange Auto.
Best Volkswagen Garage
Our attention to detail and focus on preventive maintenance will keep your repair bills to a minimum, increase the joy of driving and extend the life of your Volkswagen vehicle. Volkswagen vehicles have a reputation for not being reliable, but with preventive maintenance and timely repairs, your Volkswagen will turn out to be a vehicle you can truly depend on.
Bring your car to Orange Auto and leave the rest to us. You can continue to enjoy your Volkswagen without any worries as long as you have Orange Auto on your side.
Volkswagen Vehicle Maintenance
VOLKSWAGEN Vehicle maintenance scheduled in every 15000 Kms
SERVICE INTERVALS IN KILOMETERS
15,000 kms Standard Maintenance Service
30,000 kms Maintenance Service with additional items
40,000 KMS Major Maintenance Service with additional items
45,000 kms Standard Maintenance Service
60,000 kms Maintenance Service with additional items
75,000 kms Standard Maintenance Service
80,000 Kms Major Maintenance Service with additional items
120,000 Kms Major Maintenance Service with additional items
STANDARD OPERATIONS
MINOR LUBE SERVICE
ENGINE OIL
OIL FILTER
FLUID TOP UP
VISUAL INSPECTON
TIRE ROTATION
CAR WASH
RESET SERVICE INTERVAL IN DISPLAY
MAJOR SERVICE
To Be Checked Every 10K Kms:
Add additional fluid if needed
Airbag system: Perform visual inspection (This should also happen every 1 year regardless of mileage)
Change oil and replace oil filter
Reset the service interval display
Rotate tires, front to rear
20K Kms, 60K Kms, 100K Kms
Check battery
Inspect brake system and shock absorber for leaks and damage, check thickness of brake pads, brake disc condition front and rear. Look for contact pattern and corrosion of brake discs, and check brake fluid level subject to abrasion
Replace dust and pollen filter (This should be done every 2 years regardless of mileage)
Replace fuel filter
Check tread depth, condition, wear pattern and pressure of all tires, including spares
30K Kms, 50K Kms, 70K Kms, 90K Kms, 110K Kms
10K Kms items listed above
Check thickness and brake disc condition of brake pads. Look for contact pattern and corrosion of brake discs (front and rear)
40K Kms, 80K Kms, 120K Kms
10K Kms items listed above
Check battery.
Visual inspection body of vehicle for corrosion
Inspect brake system and shock absorber for leaks and damage, check thickness of brake pads, brake disc condition front and rear. Look for contact pattern and corrosion of brake discs, and check brake fluid level subject to abrasion
Check coolant level and frost protection
Check for leaks and damage in the CV joints
Replace dust and pollen filter (This should be done every 2 years regardless of mileage)
Lubricate door checks and mounting pins
Check for leaks and damage from above in the engine and engine compartment components
Check (from below) for leaks and damage in the engine and engine compartment components, check transmission, final drive, and drive shaft boots
Check for leaks, damage and secure fittings in the exhaust system
Replace fuel filter
Check headlight adjustment
Check interior lighting and glove box lights, cigarette lighter / power outlets, horn, and all warning lamps
Check front and rear lights, luggage compartment lighting, turn signals, hazard warning lights: Check
Check oil level in the power steering
Check, clean, and lubricate (if applicable) the sunroof
Open sunroof and check front water drains and clean if necessary (if applicable)
Check braking, kick down, steering, electrical, heating and ventilation systems, air conditioning, handling, and parking brake by test driving the vehicle
Check for excessive play and looseness,  in the tie rod ends and check boots
Check tread depth, condition, wear pattern and pressure of all tires, including spares
Check and observe expiration date on the tire filler bottle (This should be done every 2 years regardless of mileage)
Inspect underbody sealant for damage