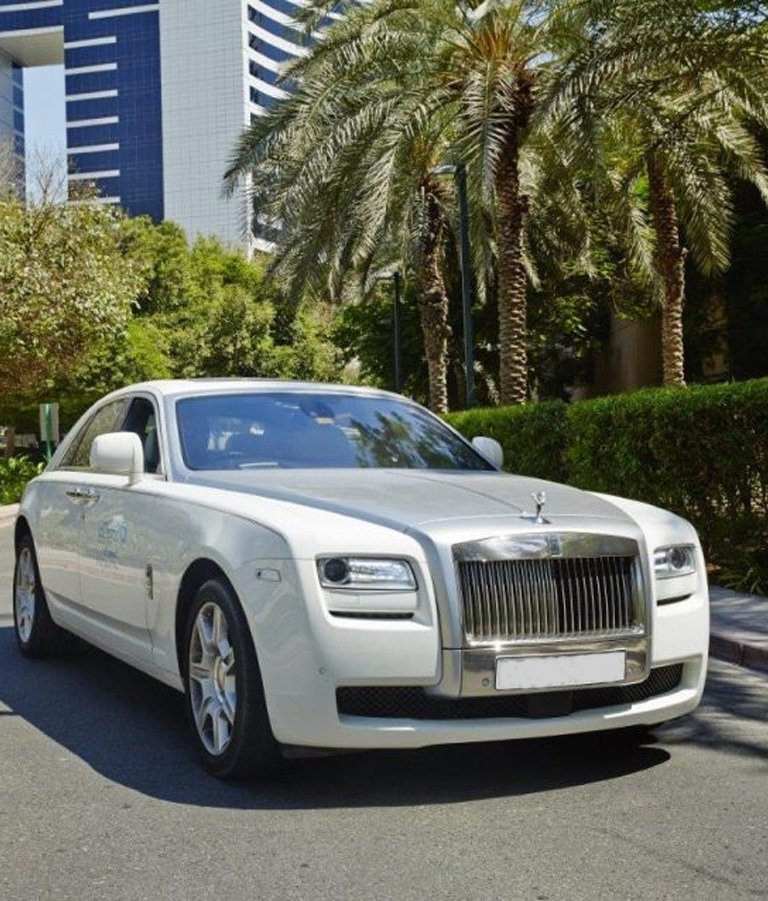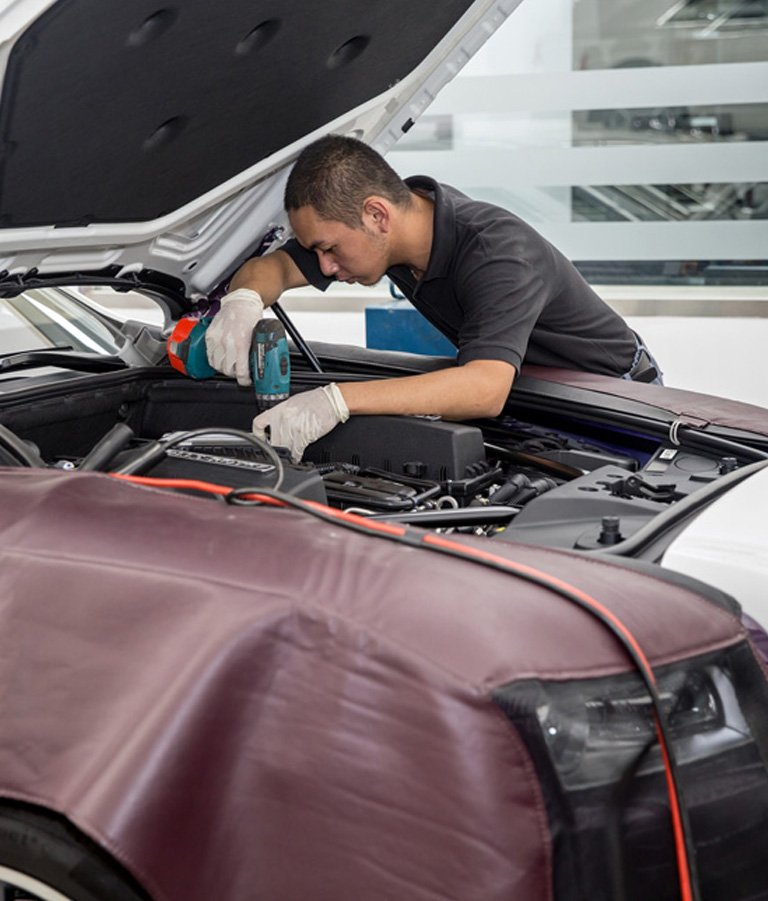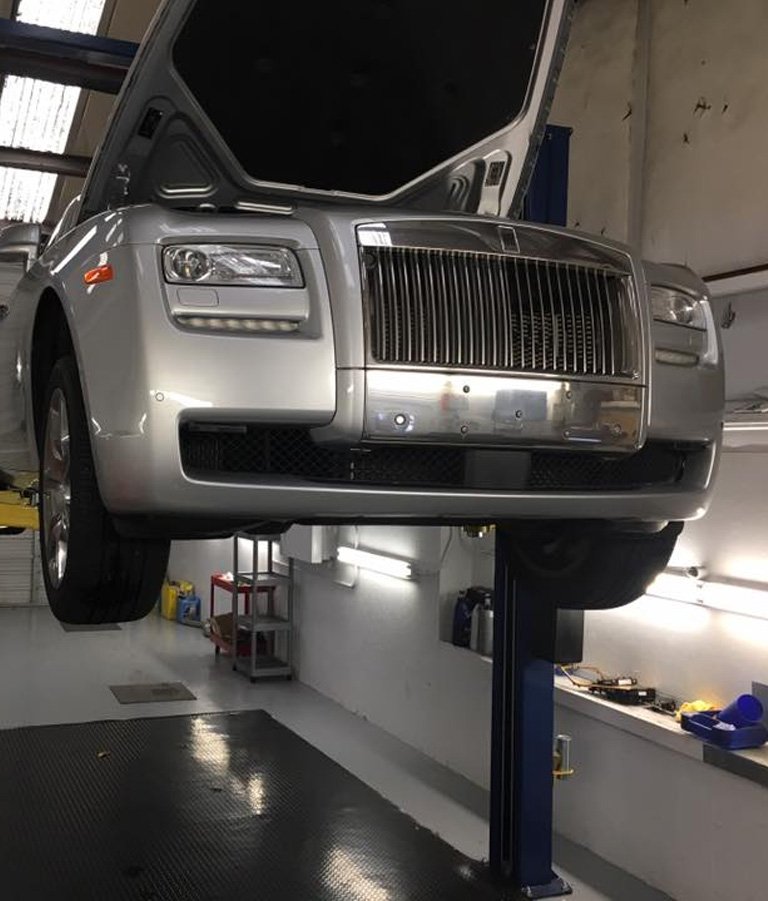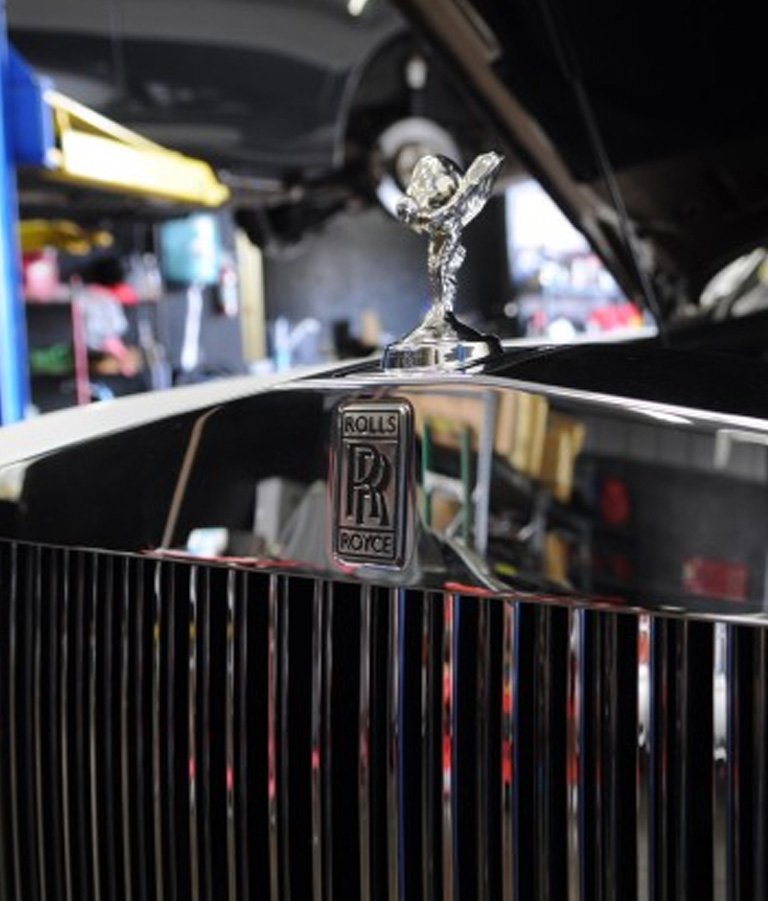 Get a Quick Quote

Free Rolls-Royce Inspection / Health Checkup with every Service
Rolls-Royce Repair Services
Rolls-Royce is a brand that is known for its engineering excellence. Keeping Rolls-Royce vehicles in the best shape is not an easy task and should be entrusted to professionals who truly know what they are doing. Rolls-Royce vehicles like other vehicles in Dubai are just as vulnerable to the tough climatic conditions in the region. At Orange Auto, we have expert staff who can help you in keeping your Rolls-Royce in the best condition externally and internally with services like ceramic paint protection, steam washing, 3M car tinting, car detailing, AC repair, oil change, tire change, battery check and replacement and brake maintenance and repair.
Rolls-Royce Maintenance Services
Our expert staff at Orange Auto are highly trained professionals who will provide you with the highest level of customer service when you take in your Rolls-Royce for service or repair. We deal with a wide range of premium and luxury brands like Bentley, Bugatti, McLaren, Audi and BMW. When it comes to Rolls-Royce service or repair in Dubai, our technicians at Orange Auto are familiar with the latest techniques for repair and maintenance of such high-end vehicles. They use state-of-the-art equipment and diagnostic tools to provide excellent results. When you entrust your Rolls-Royce services to Orange Auto, you can rest assured that you have picked one of the best options for Rolls-Royce service and repair in Dubai.
Best Rolls-Royce Garage
Depending on the nature of repair or maintenance needed, our technicians will carefully inspect your vehicle and provide you with a reasonable estimate. We use only genuine OEM and replacement parts for optimal performance and can also help you to source the parts within the shortest possible time.
Rolls-Royce Vehicle Maintenance
At Orange Auto, our experienced body repair team have the expertise needed both minor and major repairs. All our services are performed as per Rolls-Royce's high standards and if you are looking for a reasonable garage in Dubai for Rolls-Royce service in Dubai, Orange Auto should be one of your top choices.