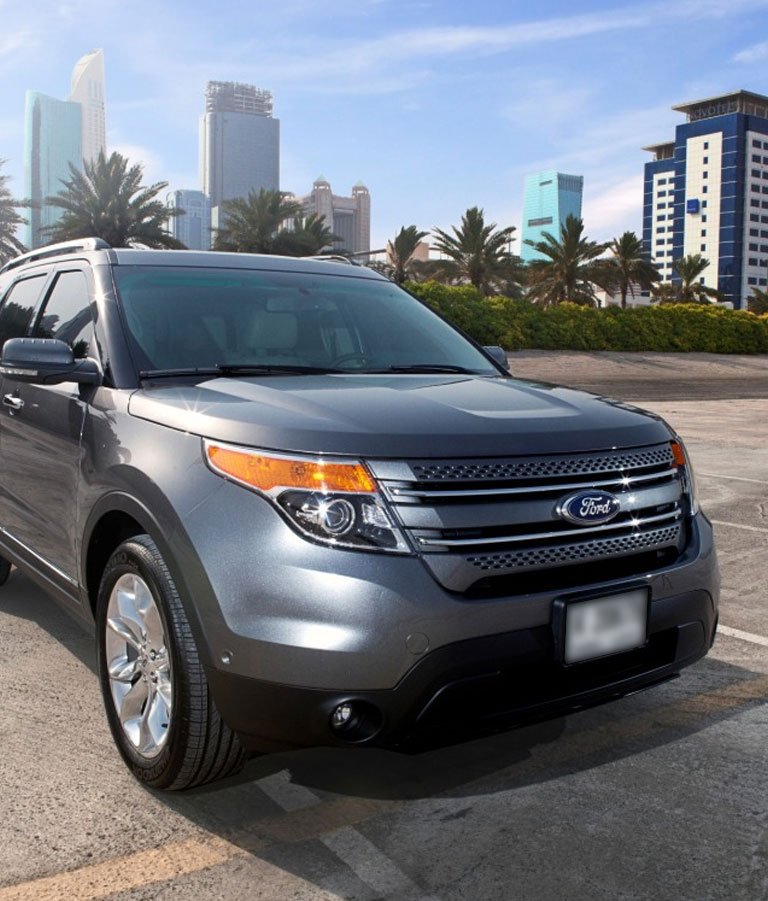 Get a Quick Quote

Free Ford Inspection / Health Checkup with every Service
Ford Repair Services
Credited with introducing elaborate and efficient methods for large-scale manufacturing of cars Ford has, over the last 100 years, grown to become one of the world's biggest and most profitable companies in the world. With its excellent products, Ford has combined elegance and affordability to make its cars. Ford produces world-class cars for all types of drivers, examples include the Focus, GT, Mustang, Explorer, Expedition, etc. and has never failed to impress its owners. Ford's cars can handle the most difficult of situations and outperform most other cars while still being reasonably priced. However, this does not mean that they are invincible. Just like any other car, a Ford needs to be maintained and serviced regular in order to keep it performing at its peak. With such great cars, owners would opt to find the best place to service Ford in Dubai. A place that combines professionalism, friendliness and time efficiency. But does such a place exist?
Ford Maintenance Services
Taking the car to the dealership is the primary option as it would promise you genuine parts and great service but dealerships usually charge a lot of money and have waiting lists which cause people to grow impatient. Cheap garages are affordable but you'll be risking the purchase of fake parts and poor service.
Best Ford Garage
What you should be looking for is a place with dealership style servicing. Somewhere that can offer you the most well-equipped staff and technicians so you can get your car fixed as fast as possible. Luckily, a place that meets all these qualifications is Orange Auto. Orange Auto combines expertise, respectability and efficient time management while repairing your Ford. Their technicians guide you through the process, offering valuable information about any potential threats to your car. In addition to all this, the attentive staff members will attend to any issues or problems that you or your car might have. Orange Auto's team promises the best service possible so you won't have to worry again about where to service your Ford in Dubai.
Ford Vehicle Maintenance
FORD Vehicle maintenance scheduled in every 5000 Kms
SERVICE INTERVALS IN KILOMETERS
5000 Kms Standard Maintenance Service
10000 Kms Standard Maintenance Service
15000 Kms Standard Maintenance Service with additional items
30000 Kms Major Maintenance Service
STANDARD OPERATIONS
MINOR LUBE SERVICE
ENGINE OIL
OIL FILTER
VISUAL INSPECTON
CAR WASH
COMPUTER RESET
MAJOR SERVICE
Replace cabin air filter every 15k Kms
Replace engine air filter every 30k Kms
Replace fuel filter every every 30k Kms
Change automatic transmission/transaxle fluid on all vehicles equipped with AX4S, 4F50N, 4R100, 4F27E. Inspect automatic transmission fluid level on all other vehicles, if equipped with dipstick. Consult your dealer for your particular requirements – every every 30k Kms
Replace climate-controlled seat filters (Navigator and Blackwood, if equipped) every every 30k Kms
Change green engine coolant 45k Kms
Replace accessory drive belt(s) (Villager and Escort) 60k Kms
Change manual transmission fluid (Lincoln LS only) 60k Kms
Lubricate 4X2 wheel bearings, replace grease seals, and adjust bearings 60k Kms
Change manual transmission fluid 60k Kms
Drain coalescent fuel filter bowl and replace filter 60k Kms
Inspect automatic transmission fluid level, 75k Kms
Replace spark plugs at 100k Kms
Replace camshaft belt (Villager) 105k Kms
Change rear axle lubricant on all rear wheel drive (RWD) vehicles 150k Kms
INSPECTION REQUIRED
Change engine oil and replace oil filter
Inspect automatic transmission fluid level, if equipped with dipstick
Inspect brake pads/shoes/rotors/drums, brake lines & hoses, and parking brake system
Inspect wheel ends for endplay and noise
Inspect engine cooling system and hoses
Inspect steering linkage, suspension, and if equipped driveshaft and ball joints
Inspect tires for wear and rotate
Inspect brake pads/shoes/rotors/drums, brake lines & hoses, and parking brake system
Inspect wheel ends for endplay and noise
Inspect engine cooling system and hoses
Inspect exhaust system and heat shields
Inspect steering linkage, suspension, and if equipped driveshaft and ball joints
Inspect tires for wear and rotate
Inspect and lubricate 4X2 ball joints (except F-450/F-550)
Inspect and lubricate steering linkage (E and F Series, Expedition, Navigator, Excursion)
Inspect and lubricate 4X2 ball joints (except F-450/F-550)