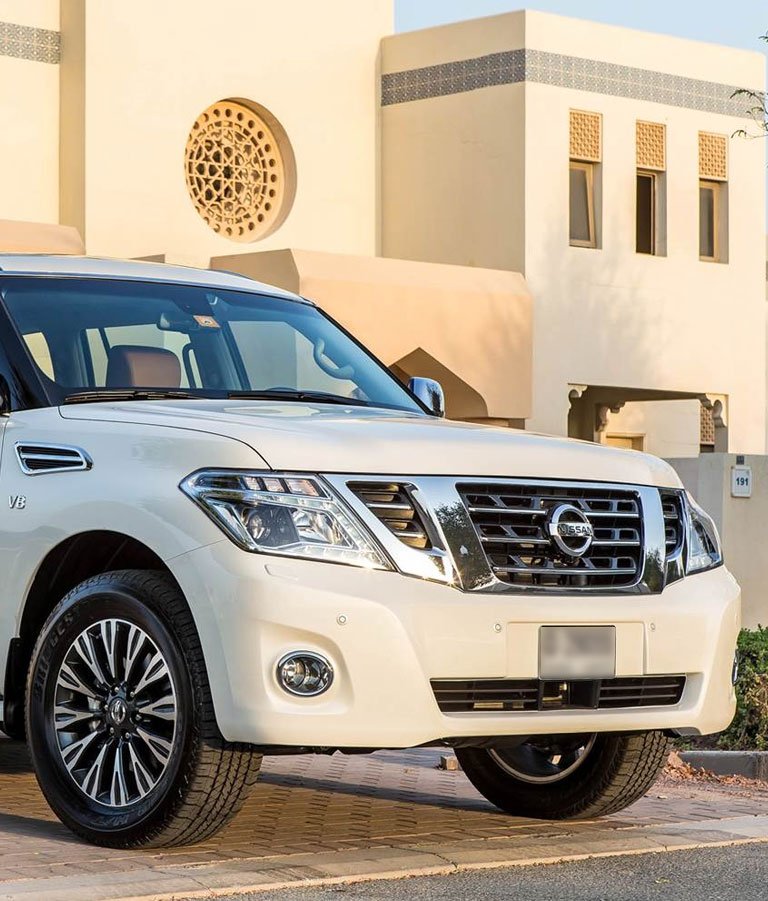 Get a Quick Quote

Free Nissan Inspection / Health Checkup with every Service
Nissan Repair Services
The name Nissan is very familiar to all types of motorists, ranging from professional drivers to taxi drivers. Nissan has been producing cars for well over seventy-five years and contains one of the most diverse fleet of cars amongst any other company. From sports cars to mini vans, Nissan has established itself as not only one of the most diverse but also one of the most efficient producers of automobiles in the world. Examples include the Patrol, Sunny, Pathfinder and X-Trail amongst countless other cars. Nevertheless, as efficient and powerful as their cars can be, every owner needs to find somewhere efficient where they can find Nissan servicing in Dubai. This leads to them trying to, not only to find a place but to also find the best place to service Nissan in Dubai.
Nissan Maintenance Services
Since Nissan is a very well-known brand people usually select cheaper garages to go to but this leads to more problems than they initially started with. Technicians might be inexperienced and use fake parts which can result numerous problems and in some extreme cases cause permanent damage to your car. You definitely do not want to be paying money to fix your car then have it break down again.
Best Nissan Garage
When trying to maintain your car you need a team of highly skilled technicians to offer you the absolute best Nissan service in Dubai and technicians at Orange Auto can offer you nothing but the best. The qualified staff members and excellent technicians can guide you through the process and point out any major flaws that your car may have. Additionally, technicians can offer suggestions to improve and maintain your car. Furthermore, alongside their brilliant staff Orange Auto offers the best and most genuine products in order to keep your car going for as long as possible. Orange Auto offers complete efficiency and professionalism during their craft to ensure that your car not only looks but drives better than ever.
Nissan Vehicle Maintenance
NISSAN Vehicle maintenance scheduled in every 6000 Kms or 3750 Kms
STANDARD OPERATIONS
MINOR LUBE SERVICE
ENGINE OIL
OIL FILTER
TIRE ROTATION ( IF SIZE SAME FOR ALL FOUR WHEELS)
VISUAL INSPECTON
CAR WASH
COMPUTER RESET MAINTENANCE INTERVAL
MAJOR SERVICE (MINOR SERVICE + BELOW SERVICES)
Check Axle & suspension
Check Brake pads, rotors, drums & linings
Check Drive shaft boots
check Exhaust system
Check Front suspension ball joints
Check  Propeller shaft (4WD/AWD/RWD)
Check Steering gear and linkage
Check Steering linkage ball joints
Check battery
Upper and lower arm bushes
Replace cabin AC Micron filter at 24000 kms
Replace brake fluid at 24000 kms
Inspect Automatic transmission/CVT fluid
Check Differential oil
Check Steering linkage ball joints
Check Transfer case oil (4WD/AWD)
Replace brake pads once in an year or 12000 Kms
Check Front suspension ball joints
Replacements at 30k,60k,90k,120k Kmsor 24 Months
❑ Lubricate all locks/hinges
❑ Replace automatic transmission/CVT fluid4
❑ Replace differential oil1
❑ Replace engine drive belts
❑ Replace manual transmission oil (if applicable)
❑ Replace radiator cap
❑ Replace transfer case oil (4WD/AWD)
❑ Replace wiper blades
Replace Spark plugs at 60000 Kms or 48 months
Replace radiator cap at 60000 Kms
Replace wiper blades at 60000 Kms