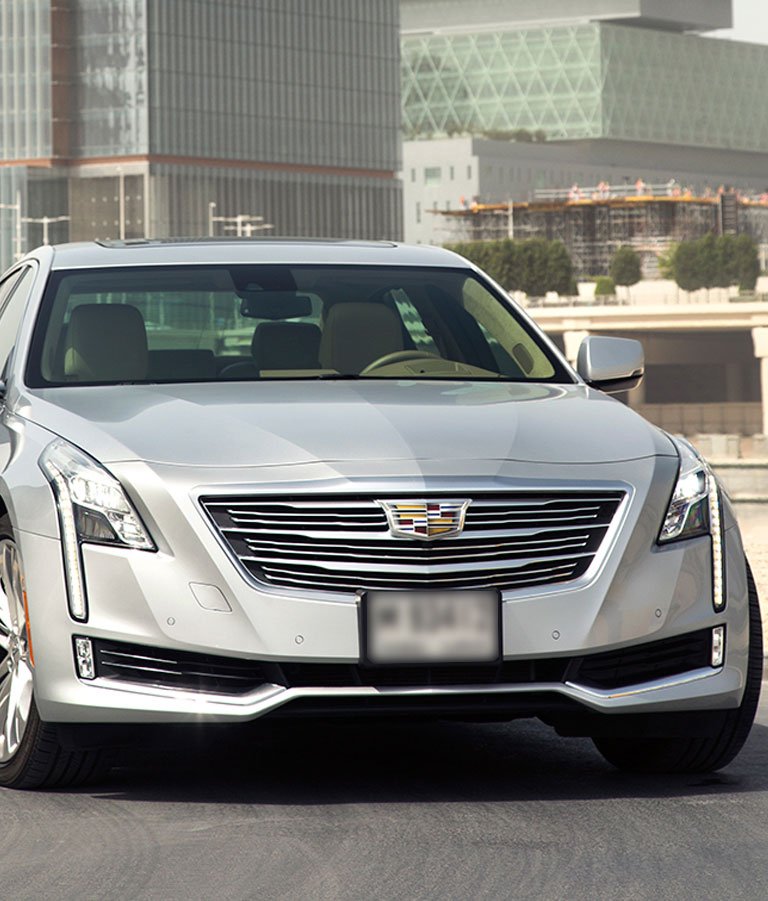 Get a Quick Quote

Free Cadillac Inspection / Health Checkup with every Service
Cadillac Repair Services
Cadillac Motor Car Division, a division of General Motors and commonly known as Cadillac, distributes premium luxury vehicles worldwide. Cadillac has long been one of the leading luxury car distributors worldwide and it's no surprise given its sleek, elegant design and stunning interior. Benefits to owning a Cadillac include remarkable and innovative car design, advanced safety features, and many more! However, with a luxury car always comes the need for proper and regular maintenance to keep it running smoothly. For the car to provide you with the best experience, you need to provide it with the best Cadillac service Dubai.
Cadillac Maintenance Services
This task is easier said than done, especially for such a luxurious vehicle. Taking it to the dealership would guarantee you genuine parts but comes with lengthy waiting lists and a high price. Backstreet garages would offer a much lower price than the dealership but taking your car there can have negative results. Their technicians might be inexperienced or use faulty parts which would result in you having to spend even more money to fix your car. Where can Cadillac owners find a balance between great servicing and affordable pricing?
Best Cadillac Garage
The answer to this burning question is the efficient and hard-working garage known as Orange Auto. Orange Auto offers its customers the very best servicing in all of Dubai and ensures that when your car leaves it will look and perform better than ever. Orange Auto's team of technicians are very experienced in handling luxury vehicles of all kinds and will ensure your Cadillac, whether it's the ATS, CT6 or XT5, receives nothing but the best servicing in all of Dubai. Guiding through every step in servicing your vehicle, Orange Auto's staff will offer different pathways and advice in maintaining your Cadillac. In addition to all this, Orange Auto will get the job done faster than any other garage so you don't have to sit around and wait all week for your car.
Cadillac Vehicle Maintenance
CADILLAC Vehicle maintenance scheduled in every 12000 KMS
SERVICE INTERVALS IN KILOMETERS
12,000 kms Standard Maintenance Service
24,000 kms Major Maintenance Service with additional items
36,000 kms Standard Maintenance Service
48,000 kms Major Maintenance Service with additional items
60,000 kms Standard Maintenance Service
72,000 kms Major service
STANDARD OPERATIONS
MINOR LUBE SERVICE
OIL FILTER
VISUAL INSPECTION
COMPUTER RESET
MAJOR SERVICE
Rotate tires, if recommended for the vehicle, and perform Required Services. Check engine oil level and oil life percentage. Change engine oil and filter, if needed in service intervals
Replace passenger compartment air filter in every 36k service
Replace engine air cleaner filter in every 72k service
Replace spark plugs. Inspect ignition coils at 60K – 100k
Change automatic transmission fluid at 72k
Drain and fill engine cooling system at 240k
Change brake fluid at 72k
Inspect evaporative control system at 72k
Inspect engine accessory drive belts for fraying, excessive cracks, or obvious damage
Fuel lines and fuel filter, check for leakage and damage at every 72k
Spare tire check for damage, wear, and tire pressure at every 72k
Brake hoses and lines, check for damage/leaks at every 72k
Inspect Accessory drive belt, belt tensioner, idler puller & locating pin coupling between servo pump & coolant pump,