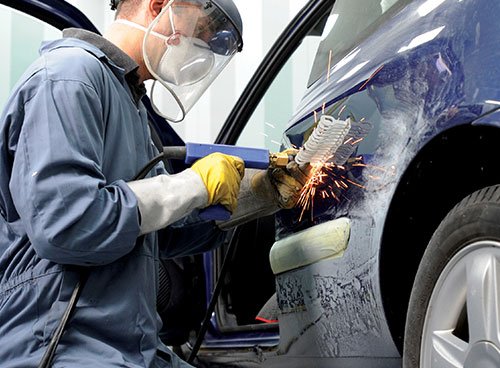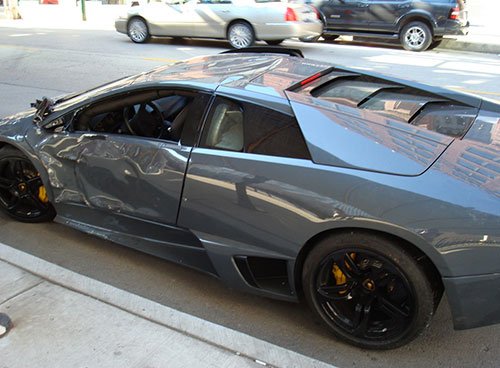 Get a Quick Quote
Car dent repair is a task that can significantly enhance the resale value of a car.  A reasonable amount spent fixing dents and dings can lead to a big payoff. There are plenty of garages and body shops offering car dent repair in Dubai, but unless you make the right choice, instead of increasing the value of your car, a shoddy job can lead to greater costs down the line. Dent repair is more complex than fixing a scratch with a spot of paint. Dents, whether they are the size of a pinhead or of a football, need to be tackled carefully by expert professionals who know what they are doing.
Orange Auto in Al Quoz is staffed by auto body repair specialists who handle car dent repair with skill and precision. Between them, they have spent hundreds of hours handling car denting for high end and economy cars. When you take in your vehicle for dent repair, they will carefully evaluate your car and give you a free estimate depending on the scope of work and the severity of the damage. Minor dents and scratches can be fixed without the expense or hassle of repainting complete panels. You get to keep the paint of your car while we remove the dents.We also refurbish scratches and wear and tear on alloy wheels and perform rim repair.
Or skilled repair specialists can buff out minor scuffs and scratches. We also offer ceramic paint protection and 3M anti rust proofing to keep your paint fresh and prevent any deep damage over time. Even the most critical customers are satisfied with our car dent repair service in Dubai.
We use state of the art equipment, tools and paint finishing products to perform work that satisfies the highest standards. We offer you the promise of quick service without any compromise when it comes to quality.
The wide range of services, outstanding quality of our workmanship, reasonable rates and our expert technicians make Orange Auto a natural choice for car dent repair in Dubai. With orange Auto as your partner for service and repair, you need not worry any more about car dent repair in Dubai.