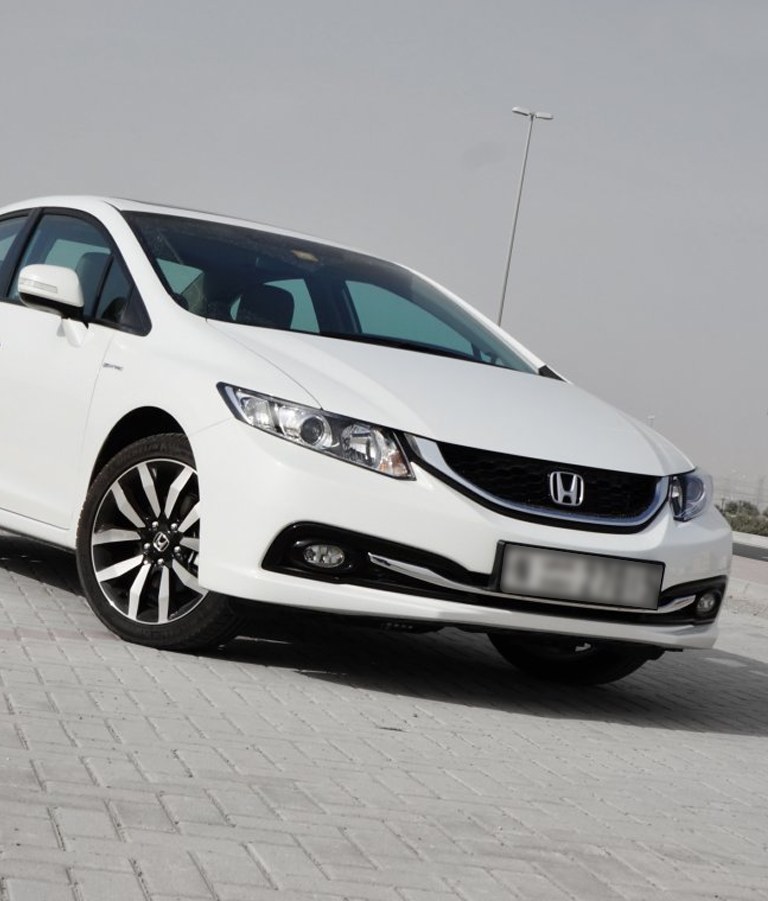 Get a Quick Quote

Free Honda Inspection / Health Checkup with every Service
Honda Repair Services
Operating for over 60 years, Honda has specialized in the production of aircraft, motorcycles and many more but their automobiles are the most well-known and it's not a surprise. With outstanding fuel economy, reliability and affordability, Honda's cars, such as the Civic, Accord, Pilot, and City, and are seen on almost all the streets of Dubai. Unsurprisingly, not only is Honda's consumer base large but also there exists an abundance of servicing requests from owners. Where should people go to receive the best Honda service in Dubai? Where can their car receive proper care and maintenance?
Honda Maintenance Services
Dealerships are an option to consider but since they have a large consumer base, in addition to waiting a lengthy period of time, you'll most likely end up having to pay a lot of money for their simple servicing packages. A cheaper alternative would be backstreet garages but they provide poor servicing and cheap parts both of which can result in additional damage to your car. These garages are best to avoid as not only would you be wasting your money but also your time.
Best Honda Garage
So, what is truly the best option for customers? Where can they receive the best Honda service in Dubai? Orange Auto is the perfect place. Orange Auto offers the best Honda service in Dubai and can attend to any of your needs. With their qualified team of technicians and humble staff members, Orange Auto can get any task done with ease and efficiency for you and your car to receive the best possible experience. Additionally, Orange will only offer genuine parts so you never have to worry about repeatedly spending on your car for the same problem. Orange ensures the highest quality servicing and will get the task done as soon as possible so you can get back onto the roads in no time.
Honda Vehicle Maintenance
HONDA Vehicle maintenance scheduled in every 12000 KMS
SERVICE INTERVALS IN KILOMETERS
12,000 kms Standard Maintenance Service
24,000 kms Maintenance Service with additional items
36,000 kms Standard Maintenance Service
48,000 kms Major Maintenance Service with additional items
60,000 kms Standard Maintenance Service
STANDARD OPERATIONS
MINOR LUBE SERVICE
ENGINE OIL
OIL FILTER
VISUAL INSPECTON
CAR WASH
COMPUTER RESET
MAJOR SERVICE
ENGINE OIL
OIL FILTER
VISUAL INSPECTON
CAR WASH
COMPUTER RESET
REPLACE AIR FILTER – 48K
AC SYSTEM
AC MICRON FILTER – 48K
INSPECT VALVE CLEARANCE  – 48K
FRONT BRAKE PAD
REAR BRAKE PAD
BRAKE DISC
BRAKE SYSTEM
TIRES AND WHEELS
WIPER BLADES
BATTERY
COOLANT – 72K
SPARK PLUG – 48K
Automatic Transmission Fluid
BRAKE FLUID – 72K
POWERSTEERING
TIE ROD END,STEERING GEARBOX AND WHEELS
FRONT & REAR AXLE
FUEL LINES
LOWER / UPPER ARM BUSHES
SHOCKABSORBER
EXHUAST SYSTEM
TIMING BELT
REPLACE TRANSMISSION FLUID – 48K
INSPECT AND ADJUST DRIVE BELTS – 48K