Gearbox & Transmission Repair Services in Dubai
Transmission and gearbox are often used in the same context. Gearbox transmission is an integral component of modern vehicles that determines the effectiveness and efficiency of control of the speed and torque of vehicles.
Most automatic transmissions may last around 150,00 to 200,000 miles or approximately 7 years. Its repairs are generally more complicated than manual transmission repairs- it all depends on what and where the problem is.
If unchecked, manual or automatic transmission problems can turn into a bigger problem or worst, a "very expensive problem".  But, if you know the signs, you can avoid these possible gearbox transmission problems through a thorough gearbox inspection, with the help of our expert technicians.
Orange Auto is an accredited gearbox transmission repair workshop that knows the ins and outs of these intricate parts. We repair and rebuild your gearbox transmission through our comprehensive approach and the latest modern technology, resulting in a reliable, and quality service. Our staff are experienced technicians equipped with the knowledge and years of experience to handle these complex tasks. Orange Auto charge a reasonable service fee as compared to other transmission repair workshops. And as with all our jobs, we have a warranty. By using our advanced diagnostic equipment and high-quality parts, you are guaranteed of a smooth transmission repair service from our accredited technicians.  
Orange Auto's team of technicians are equipped with the skills and knowledge to diagnose and repair gearbox transmissions of all types. We provide every customer with reliable, accurate, and quality service because it's our priority and commitment. Our team at Orange Auto identifies the exact cause of your transmission problems with our exclusive multipoint transmission scan to solve the issue immediately. 
Our years of experience will help provide immediate solutions to your problems through our state-of-the-art technology, ensuring that you'll be back on the road safely and without delay.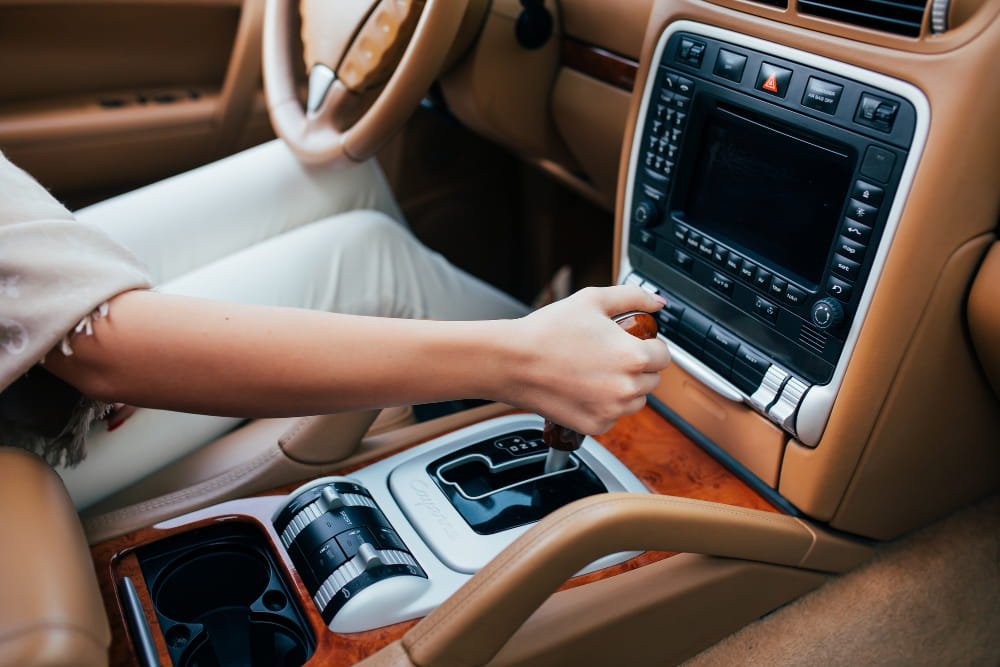 Why Choose Orange Auto for Gearbox & Transmission Repair?
Main Signs of a Faulty Transmission or Gearbox​
Transmission replacement is quite costly. However, it can be your best option, as these problems can cause significant damage to the vehicle's transmission. So, how do you know if you need your transmission to be replaced?
The signs that there are issues with your gearbox or transmission are as follows:
Gearbox and Transmission Repair & Rebuild Services
Whenever you need your gearbox repaired, the correct procedures must be followed. At Orange Auto, we ensure you know the steps we're taking in the process.
Transmission, transfer cue, and differential fluids are scanned using our exclusive multipoint transmission scan.

A test drive is done to check for any drivability issues, like unusual vibration or noise while on a shift, parked, in reverse, or neutral.

Then, we lift your vehicle to check your transmission's external components.
We use modern diagnostic systems and state-of-the-art technology to provide the best possible care for your vehicle. We train our staff to provide helpful feedback, so you will know the extent of the job we will be doing.  
Our technicians and service center use only genuine OEM parts. Moreover, only necessary transmission repairs will be done, you won't be pressured into doing or agreeing to a transmission repair that you don't need.
With early diagnostic and our expertise, we can shift servicing into high gear and get you back on the road in no time. So what are you waiting for? Call Orange Auto, and schedule an appointment with us now. 
Transmission & Gearbox FAQs