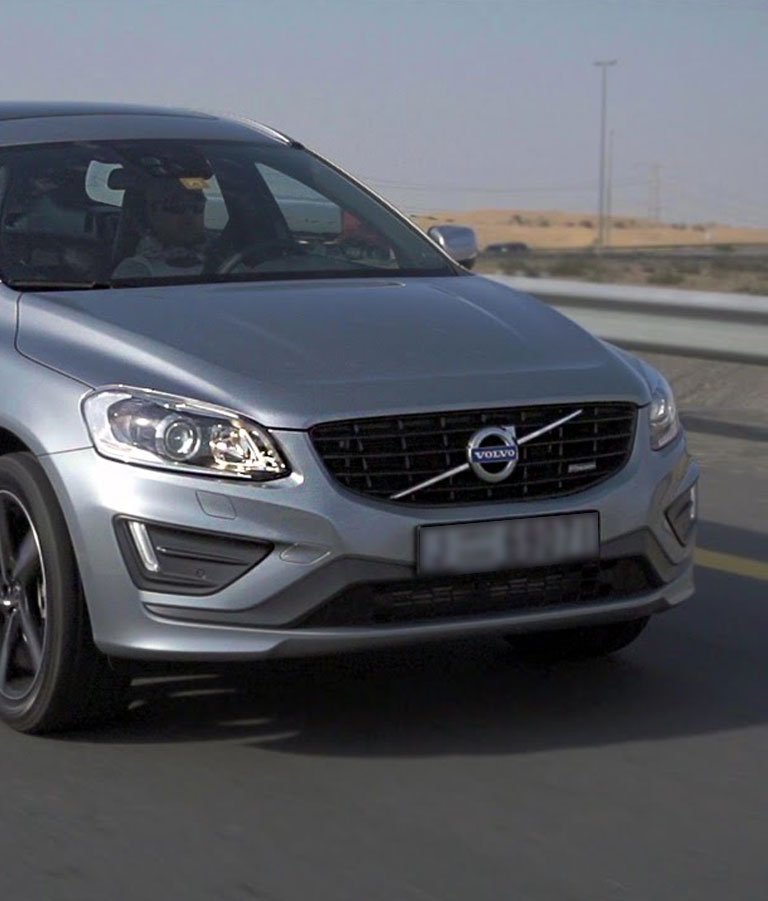 Get a Quick Quote

Free Volvo Inspection / Health Checkup with every Service
Volvo Repair Services
Safety, performance and reliability are aspects that every automobile company desires to achieve when producing their cars, but no company has managed to reach their aim as well as Volvo has. Excellent handling, impressive acceleration and extreme safety are some of many key features that distinguish a Volvo from its counterparts. A Volvo's durability allows it to withstand extreme environments such as Dubai and its blistering heat waves. However, even though Volvo manufactures durable cars, you still must regularly maintain and service the vehicle to keep it running at optimal levels. This in turn leads to Volvo owners searching for the best Volvo service in Dubai.
Volvo Maintenance Services
At first, customers would take their car back to the dealership and expect it to be their best option but that is not always the case. Dealerships present great service alongside long waiting lists and costly servicing packages. Backstreet garages are also another option for new owners who do not know where to take their car. These garages offer low prices but at a cost: Poor servicing and fake parts. It is extremely to take your car to such garages as you may end up with more damages than you initially had.
Best Volvo Garage
If not the dealership or backstreet garages, where can Volvo owners take their car to obtain the best Volvo service in Dubai? The best option would be Orange Auto. Orange Auto utilizes the most efficient pathways in maintaining and servicing your vehicle. With their highly skilled technicians and excellent staff, Orange Auto ensures nothing but the best care for your Volvo. Moreover, Orange Auto only offers you genuine parts so you'll never have to worry about your car being damaged more than it already was. Orange Auto will get the job done quicker than any other garage so you can be back on the roads in no time!
Volvo Vehicle Maintenance
VOLVO Vehicle maintenance scheduled in every 10,000 Kms
SERVICE INTERVALS IN KILOMETERS
10,000 Kms Standard Maintenance Service
20,000 Kms Maintenance Service with additional items
30,000 Kms Standard Maintenance Service
40,000 Kms Major Maintenance Service with additional items
50,000 Kms Standard Maintenance Service
60,000 Kms Major Service
STANDARD OPERATIONS
MINOR LUBE SERVICE
Engine oil
Oil filter
Visual inspection
car wash
Service Reminder Indicator (SRI), reset
Coolant level check / top up
Power steering fluid level check / top up
Brake fluid level, check & adjust
Brake pads/discs, check
Wheels and tires, check pressure, wear and condition
MAJOR SERVICE (Minor + below items)
Cabin air filter, replace every 20k Kms
Brake fluid, replace every 40k Kms
Parking brake, check/adjust every 20k Kms
Brake hoses and lines, check for damage/leaks at every 40k Kms
Spare tire check for damage, wear, and tire pressure at every 40k Kms
Engine/Transmission/ Timing gear check for leaks at every 20k Kms
Fuel lines and fuel filter, check for leakage and damage at every 40k Kms
Fuel filter, replace at 120k Kms
Exhaust system/check for leakage, mounting at 60k Kms and after every next 10k Kms
Engine Air cleaner (ACL), clean the air cleaner housing/replace filter at every 40k Kms
Alternator rubber sleeve, replace at 150k Kms
Accessory drive belt, belt tensioner, idler puller & locating pin coupling between servo pump & coolant pump, replace at 120k – 150k Kms
Steering/front suspension, check for wear according to: Wheel angles check at 60k Kms and after every next 10k Kms
Automatic transmission fluid level, check/adjust at every 50k Kms
Driveshaft joints, Rubber boots, check for wear/play at 60k Kms and after every next 10k Kms
Propeller shaft, pilot bearing and universal joints, check wear (AWD models only) at 60k Kms and after every next 10k Kms