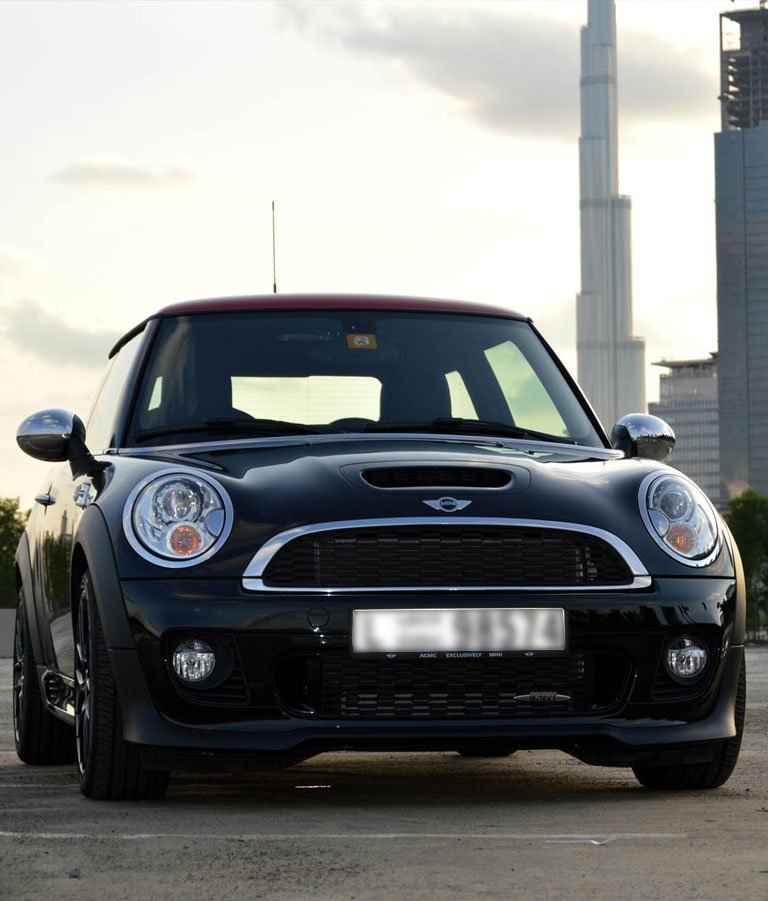 Get a Quick Quote

Free Mini Inspection / Health Checkup with every Service
Mini Repair Services
One of the most famed cars of the last few years, Mini has and will continue to be a very distinguishable car due to its unique design. Mini, founded roughly 58 years ago, operated under various names in England until 1969 where it was given its renowned name, Mini. Aside from its easily recognizable shape, a Mini has numerous other benefits such as great fuel economy, multiple customization options and an affordable price. In addition, Mini has a wide range of vehicles you're able to choose from, therefore you can not only customize your car but pick which model meets to your needs. However, you'll need to keep your Mini strong for it to function at its best. To do this you must look for the best Mini service in Dubai.
Mini Maintenance Services
Owners need to keep in mind that a car with all these benefits needs to be regularly serviced and maintained to keep it healthy and in the best possible shape. Taking it to the dealership is the first option you'll have but taking it there would result in long waiting lists and very costly parts. Backstreet garages are unreliable as they could be unfamiliar with different Mini models such as the Cooper, Cooper S and John Cooper Works. Furthermore, they might use fake parts that will result in major damages to your car.
Best Mini Garage
If not a dealership or a backstreet garage, where can you find great Mini service in Dubai? You must find a garage with combines great servicing with an experienced staff and efficient time management. You'll need a garage with the expertise and knowledge on Mini's cars, a garage like Orange Auto. Equipped with the most knowledgeable staff and experienced technicians, Orange Auto can attend to any problem your Mini might have. Whether it's a simple oil change or a tire change, Orange Auto can attend to any of your needs to give you the best experience and fastest service in all of Dubai.
Mini Vehicle Maintenance
All MINI vehicles are equipped with an integrated MINI Maintenance System. This maintenance "reminder" system helps ensure that the vehicle inspections and maintenance service tasks are performed at the forecasted intervals that apply to your vehicle.
Mini's onboard computer will prompt you with some of the maintenance needs using the Condition Based Service (CBS).  Sensors and special algorithms take into account the driving conditions of your Mini.
STANDARD OPERATIONS
MINOR LUBE SERVICE
ENGINE OIL
OIL FILTER
TIRE ROTATION
VISUAL INSPECTON
CAR WASH
COMPUTER RESET
MAJOR SERVICE
ENGINE OIL
OIL FILTER
VISUAL INSPECTON
CAR WASH
COMPUTER RESET
AIR FILTER
AC SYSTEM
AC FILTER
FRONT BRAKE PAD
REAR BRAKE PAD
BRAKE DISC
WINDSHIELD WASHER SYSTEM
BRAKE SYSTEM
TIRES AND WHEELS
WIPER BLADES
BATTERY
COOLANT – FLUID LEVELS
SPARK PLUG
Automatic Transmission Fluid
BRAKE FLUID
POWERSTEERING
FRONT & REAR AXLE
FUEL LINES
LOWER / UPPER ARM BUSHES
SHOCKABSORBER
EXHUAST SYSTEM
WIPER BLADES
FAN BELTS
AXLE BALL JOINTS & RUBBER BOOTS