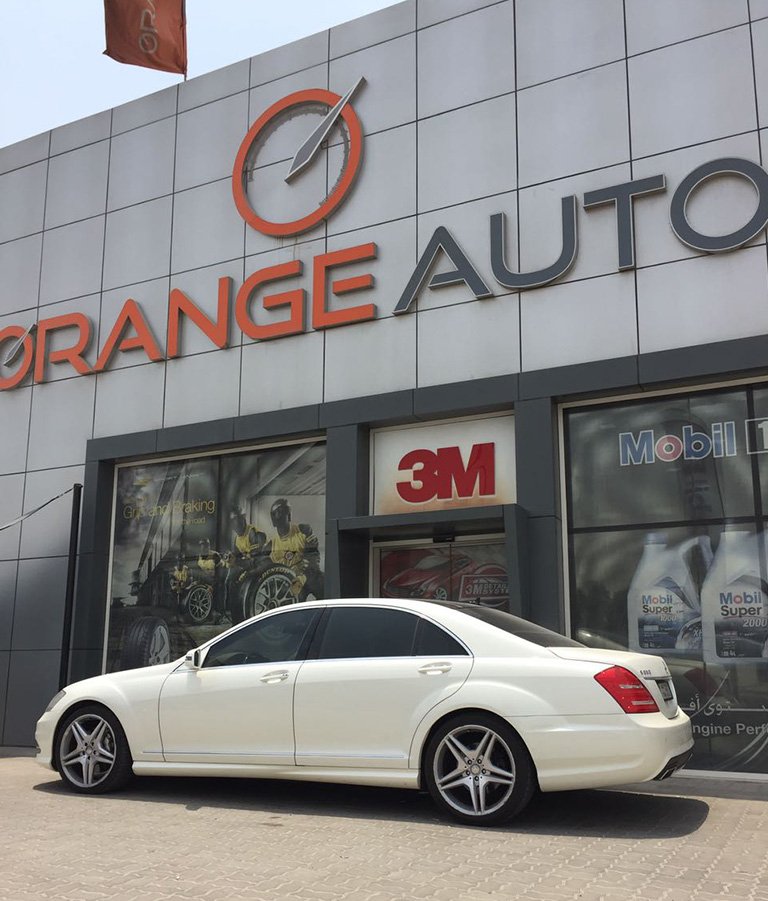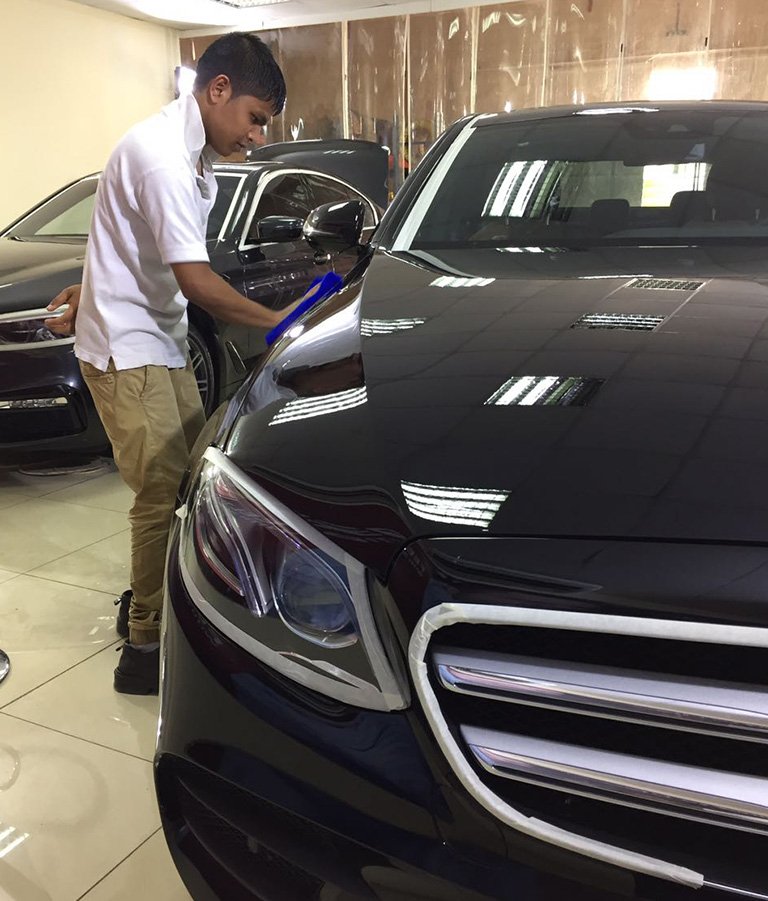 Get a Quick Quote

The very name Mercedes signifies luxury motoring. Mercedes is a brand that is as well-known in Dubai as in other parts of the world. A brand that belongs to German auto manufacturer, Daimler AG, Mercedes makes luxury cars, buses, trucks and coaches. The company has a heritage going right back to 1886 when the company's founder, Karl Benz made the first petrol-powered cars. True to the brand's slogan, Mercedes has a reputation for quality and is one of the top automotive brands. When it comes to Mercedes service in Dubai, Orange Auto should be one of the first names that comes to your mind.
Mercedes Benz Repair Services
With both the climate and terrain being quite a challenge for vehicles in Dubai, even Mercedes vehicles need regular checks and maintenance keep them in the best possible condition. At Orange Auto in Al Quoz, we have trained technicians who are familiar with the complex mechanical and electrical systems of Mercedes models and are considered as the leading experts for Mercedes service in Dubai. They can provide you with the support you need to keep your Mercedes vehicle on the roads while ensuring that you travel with the highest level of comfort and safety.
Mercedes Benz Maintenance Services
The technicians will recommend the right tires and accessories, perform brake repair services, check your batteries, perform oil change for Mercedes vehicles and check and repair A/C system to keep you cool in the blazing Dubai heat. When it comes to the exteriors, Orange Auto's paint protection, detailing, steam cleaning and 3M tinting will ensure that your Mercedes vehicle in Dubai is always a credit to you.
Best Mercedes Benz Garage
Mercedes has always had a reputation for quality and durability. To service and repair such vehicles, you need access to a trustworthy garage that will provide you with top-notch service in Dubai. For Mercedes service in Dubai, periodic visits to Orange Auto will help you to extend the life of your vehicle and minimize repair bills. At Orange Auto, we specialize in providing affordable, reliable car care for a wide range of brands. Whether you drive a Mercedes car, a truck or an SUV, our technicians will have your vehicle in showroom condition by the time you leave Orange Auto.
Mercedes Benz Vehicle Maintenance
Your Mercedes comes equipped with the Mercedes Maintenance System. The Maintenance system tracks distance driven and the time elapsed since your last service. The maintenance service is indicated in the multi-function display in the instrument cluster. Approximately 1 month before a maintenance service is due, a message appears in the multi-function display. The message provides the remaining Kms or days until the next maintenance service is due.
SERVICE INTERVALS
2000 Kms
5000 Kms
10000 Kms
20000 Kms
Every 10000 Kms
STANDARD OPERATIONS
MINOR LUBE SERVICE
ENGINE OIL
OIL FILTER
TIRE ROTATION
VISUAL INSPECTON
CAR WASH
COMPUTER RESET
MAJOR SERVICE
ENGINE OIL
OIL FILTER
VISUAL INSPECTON
CAR WASH
COMPUTER RESET
AIR FILTER
AC SYSTEM
AC FILTER
FRONT BRAKE PAD
REAR BRAKE PAD
BRAKE DISC – 60000 KMS
WINDSHIELD WASHER SYSTEM
BRAKE SYSTEM
TIRES AND WHEELS
WIPER BLADES
BATTERY
COOLANT – FLUID LEVELS
SPARK PLUG – 30000/60/90K KMS
Automatic Transmission Fluid – 60000 KMS
BRAKE FLUID
POWERSTEERING
FRONT & REAR AXLE
FUEL LINES
LOWER / UPPER ARM BUSHES
SHOCKABSORBER
EXHUAST SYSTEM
TIMING BELT – 210000 KMS
WIPER BLADES
FAN BELTS
AXLE BALL JOINTS & RUBBER BOOTS
DRIVE SHAFT
DIFFERENTIAL LOCK MECHANISM FLUID – G CLASS