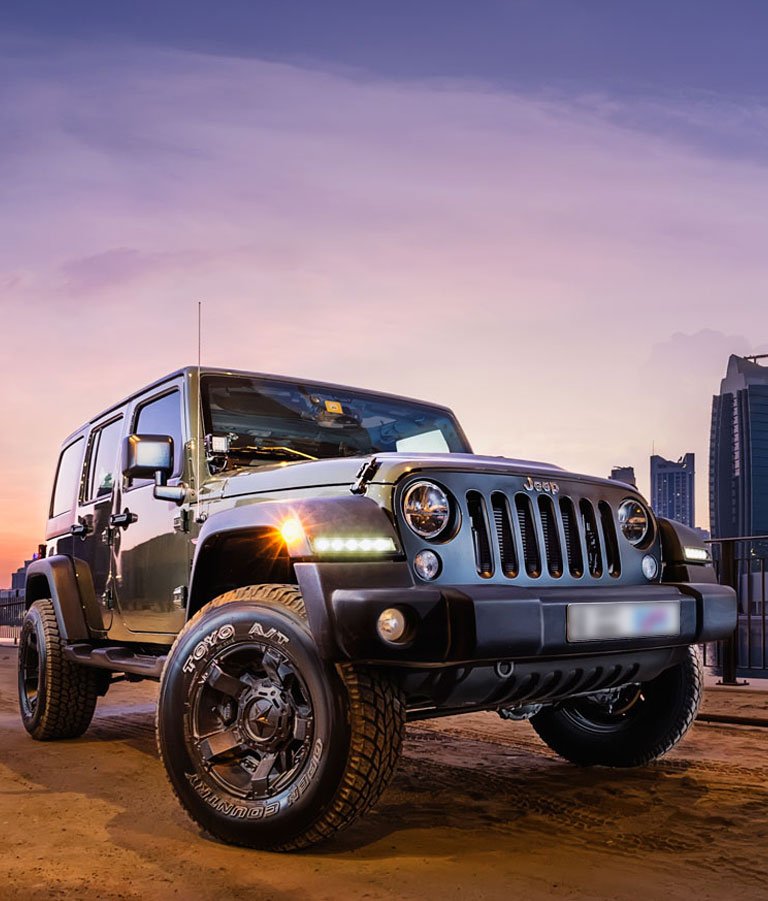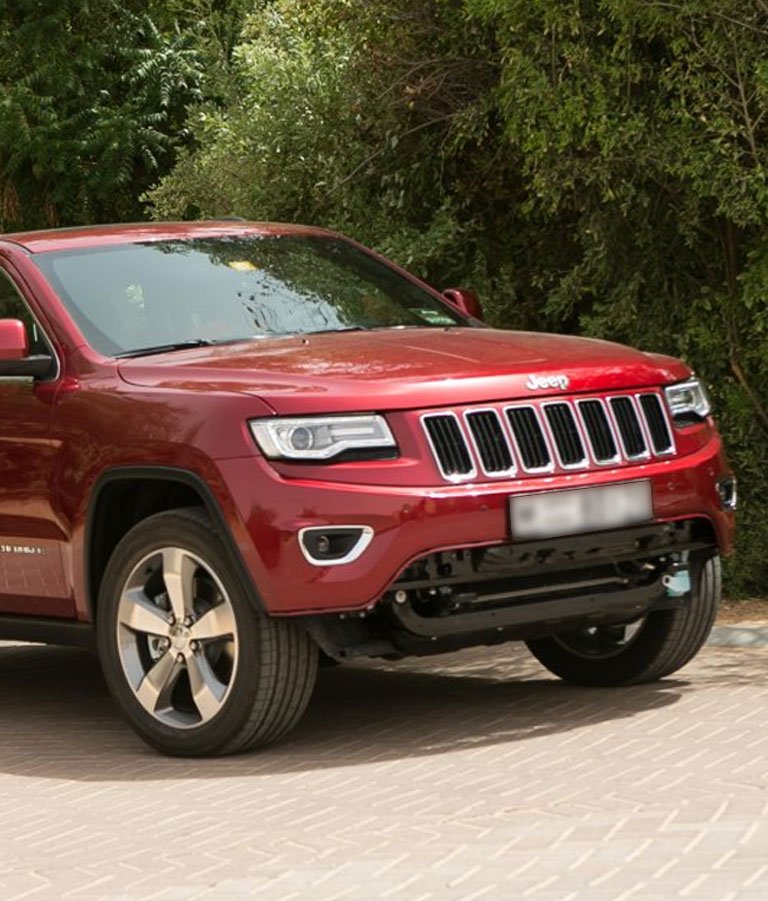 Get a Quick Quote

Jeep Repair Services
Every motorist, whether you are an off-roading enthusiast or prefer the main roads, is familiar with the automobile brand Jeep. Jeep has specialized in making phenomenal SUV's for 70 years and has received numerous awards on many of its products. With a range of SUV's to pick from, such as the Wrangler, Grand Cherokee, etc., a Jeep has been known to withstand the elements and harsh conditions of any country whether it be on or off the road. As well as produced some of the most durable SUV's in the market, Jeeps can be customized to their owner's preferences. This in turn makes owners feel more satisfied with their car. However, with such vehicles going off-road, maintenance is inevitable. If not modified or repaired properly these cars would receive more harm than good. To avoid this problem completely you must find the best place to service Jeep in Dubai.
Jeep Maintenance Services
Servicing such vehicles requires professionals who have worked on such SUV's and are experienced in handling them. You don't just want any service center as some of them may cause further damages to your car resulting in more time and funds being spent to fix it. You must go to a garage with a professional staff and well-qualified technicians. Where am I able to find such a garage with all these perks? Orange Auto is your leading option. With their spectacular service and impressive staff, Orange Auto brags of the finest servicing through all of Dubai. Their technicians are experienced in the handling of American-made SUV's and will offer the best possible service. In addition to the brilliant service, Orange Auto will get the job done quicker and more efficiently than any other place so you can get back onto the main roads, or even off the road, in the fastest time possible.
Best Jeep Garage
Jeep Vehicle Maintenance
JEEP Vehicle maintenance scheduled in every 10,000 Kms
*Severe Duty All Models
Change Engine Oil at 4000 Kms (6,500 kms) if the vehicle is operated in a dusty and off road environment. This type of vehicle use is considered Severe Duty
STANDARD OPERATIONS
MINOR LUBE SERVICE
ENGINE OIL
OIL FILTER
TIRE ROTATION ( IF SIZE SAME FOR ALL FOUR WHEELS)
VISUAL INSPECTON
CAR WASH
COMPUTER RESET MAINTENANCE INTERVAL
MAJOR SERVICE (MINOR SERVICE + BELOW SERVICES)
CHECK THE FLUID LEVELS OF THE COOLANT RESERVOIR, BRAKE MASTER CYLINDER, POWER STEERING AND AUTOMATIC TRANSMISSION, AND FILL AS NEEDED
ROTATE THE TIRES. ROTATE AT THE FIRST SIGN OF IRREGULAR WEAR, EVEN IF IT OCCURS BEFORE THE OIL INDICATOR SYSTEM TURNS ON.
INSPECT BATTERY AND CLEAN AND TIGHTEN TERMINALS AS REQUIRED
INSPECT AUTOMATIC TRANSMISSION FLUID IF EQUIPPED WITH DIPSTICK
INSPECT BRAKE PADS, SHOES, ROTORS, DRUMS, HOSES AND PARK BRAKE
INSPECT ENGINE COOLING SYSTEM PROTECTION AND HOSES
INSPECT EXHAUST SYSTEM
INSPECT ENGINE AIR CLEANER IF USING IN DUSTY OFF ROAD CONDITIONS
INSPECT THE CV/UNIVERSAL JOINTS.
INSPECT FRONT SUSPENSION, TIE ROD ENDS, AND REPLACE IF NECESSARY.
INSPECT THE FRONT AND REAR AXLE FLUID.
INSPECT THE BRAKE LININGS, REPLACE AS NECESSARY
ADJUST PARKING BRAKE ON VEHICLES EQUIPPED WITH FOUR WHEEL DISC BRAKES.
REPLACE ENGINE AIR CLEANER FILTER AT EVERY 2000 Kms
REPLACE AIR CONDITIONING/CABIN AIR FILTER AT EVERY 20000 Kms
REPLACE SPARK PLUGS EVERY 100000 Kms
REPLACE ENGINE COOLANT AT 100000 Kms
CHANGE THE AUTOMATIC TRANSMISSION FLUID AND FILTER AT 120K Kms
CHANGE FRONT AND REAR AXLE FLUID IN EVERY 40K Kms
INSPECT AND REPLACE PCV VALVE IF NECESSARY AT 100K Kms