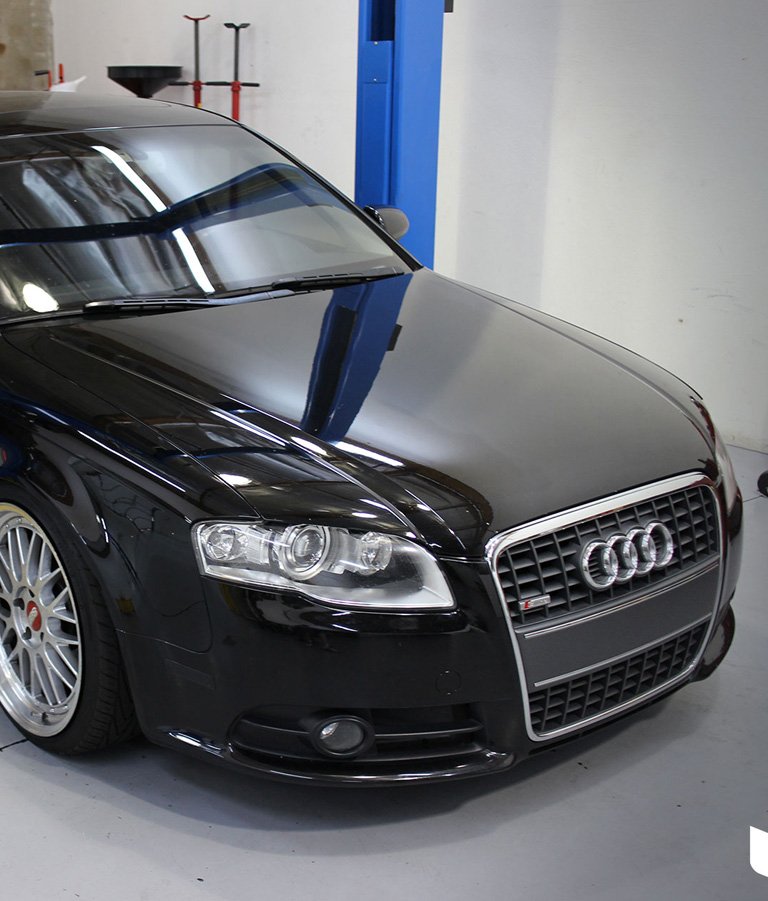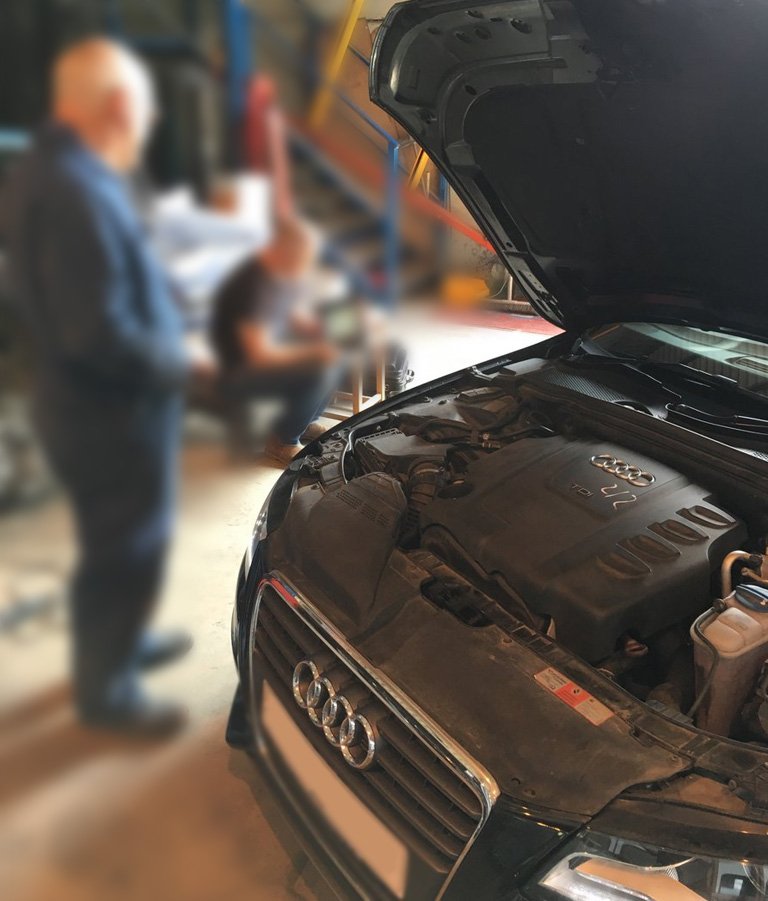 Get a Quick Quote

Audi is a German brand that has a strong reputation for making luxury cars which combine performance with style. Audi makes passenger cars and SUVs which along with models from Mercedes and BMW are the top vehicles in this segment. When you need Audi service in Dubai, you need to take your vehicle to a garage staffed by technicians that you can trust to provide the best possible care for your vehicle. Audi offers a wide range of models to suit all preferences of motorists and to get good Audi service in Dubai, you need access to a garage staffed by technicians who are familiar with all the model and engine types.
Audi Repair Services
Vehicles belonging to this class have highly precise engineering and components which need the highest levels of care when it comes to both preventive maintenance and repairs. Audi is a brand that is known for its heritage in motorsports and has derived its innovative technologies including the well known Quattro system from its expertise on the track. From an environmental standpoint, both Audi's diesel and petrol engines are known for being highly fuel-efficient.
Audi Maintenance Services
Audi cars are known for their strength and performance and they offer almost every engine in every body type. The combination of Quattro and modern technology like the MMI infotainment system provide Audi owners with hours of driving pleasure in Dubai. All models from Audi like the Q7, A4 and A8 are highly technology oriented. For getting good Audi service in Dubai, you need highly skilled technicians who know what they are doing and are up to date on the latest engine technologies.
Best Audi Garage
Audi models are known for some of the best interiors and these interiors need specialists in interior care in Dubai like Orange Auto. You need to protect the interiors from the extremes of climate in Dubai with good quality tinting services like the 3M tinting offered at Orange Auto. Offroad driving is a popular pastime in Dubai and going offroad with Audi vehicles is not an issue at all provided proper Audi service in Dubai is carried out at a trusted garage.
Audi Vehicle Maintenance
AUDI Vehicle maintenance scheduled in every 15000 KMS
SERVICE INTERVALS IN KILOMETERS
15,000 kms Standard Maintenance Service
30,000 kms Major Maintenance Service with additional items
45,000 kms Standard Maintenance Service
60,000 kms Major Maintenance Service with additional items
75,000 kms Standard Maintenance Service
90,000 kms Major Maintenance Service with additional items
STANDARD OPERATIONS
MINOR LUBE SERVICE
ENGINE OIL
OIL FILTER
VISUAL INSPECTON
CAR WASH
COMPUTER RESET
MAJOR SERVICE
ENGINE OIL
OIL FILTER
VISUAL INSPECTON
CAR WASH
COMPUTER RESET
AIR FILTER
AC SYSTEM
AC MICRON FILTER
FRONT BRAKE PAD
REAR BRAKE PAD
BRAKE DISC – 60000 KMS
BRAKE SYSTEM
TIRES AND WHEELS
WIPER BLADES
BATTERY
COOLANT – FLUID LEVELS
SPARK PLUG – 30000/60/90K KMS
Automatic Transmission Fluid – 60000 KMS
BRAKE FLUID
POWERSTEERING
FRONT & REAR AXLE
FUEL LINES
LOWER / UPPER ARM BUSHES
SHOCKABSORBER
EXHUAST SYSTEM
TIMING BELT – 210000 KMS