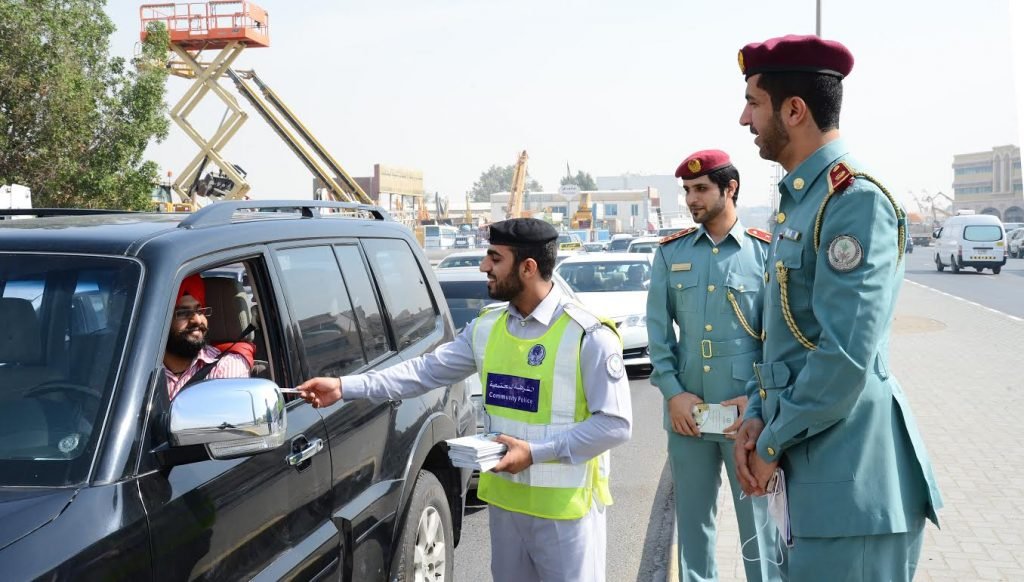 Road safety has become an issue of serious concern in the UAE. The country has an excellent infrastructure when it comes to the road transport network. However, for traffic to be smooth, everyone needs to drive safely and sensibly so that there are no delays due to accidents which are caused due to bad judgement and human error.
A Gulf News report that was published in February last year said that the top causes of accidents in the UAE are sudden swerving/lane change, misjudgment, not maintaining safe distance, entering roads even when they are not clear, speeding, lack of attention, jumping red lights, lack of lane discipline. All these point to the need for stricter enforcement of traffic rules in order to increase the safety and comfort of motorists in general.
Speeding is one of the major causes of fatal accidents in the country. Many motorists drive like they are on the racetrack and not on the road. It is not uncommon for people text, eat or talk on the phone as they drive. The UAE has a diverse population and many people who come from countries where it is not compulsory to wear seatbelts do not bother to wear them.
With as many as 112 deaths due to traffic accidents reported in the first half of 2016 in Dubai, the authorities here have decided to implement stricter fines and rules when it comes to driving vehicles, and these rules apply to heavy vehicles as well. The draft law was approved by the Ministry of Interior of Interior on March 22, 2017 and will shortly come into effect in all the seven emirates.
One notable feature of the draft law on traffic rules and fines is that it has now been made compulsory for all passengers to wear seatbelts. In the event that this rule is broken, the driver of the vehicle will get four black points and a AED 400 fine. Child safety has also been given the importance it deserves with motorists facing similar fines and black points if they lack safety seats for children below the age of four.
When it comes to window tinting, those who opt to get their tinting done can now get their vehicles tinted to 50 per cent instead of the previously allowed 40 per cent. Except the front windshield, it is allowed for all windows to be tinted. This is definitely a welcome measure for those who use window tinting as a measure of protection against the summer heat.
When it comes to heavy vehicles, the rules have been made quite strict. If heavy vehicle drivers commit any traffic violations, they will have their licenses suspended for one year and get a AED 3,000 fine. Even after they complete their suspension term, they will  have to take training sessions.
The regulations have been officially signed by Lieutenant General Shaikh Saif Bin Zayed Al Nahyan, Deputy Prime Minister and Minister of Interior, and cover a wide range of violations. The penalties include heavy fines, black points, and impounding of vehicles.
Drivers who indulge in reckless driving will be fined AED 2,000, get 23 black points, and will have their vehicle impounded for 60 days. Those who endanger the lives of others will get similar punishments. Buggy drivers too come under the purview of the law and will receive a Dh3,000 fine and have their buggy impounded for three months. Those who are under the influence of alcohol or drugs will have their license suspended for one year, starting from the day of the verdict.
Here are the other penalties and fines:
Driving at 80km/h over the speed limit: Dh3,000 fine, 23 black points, and car impounded for 60 days.
Driving without a licence plate: Dh3,000 fine, three black points, and vehicle impounded for three months.
Stopping cars on the road and blocking traffic: Dh1,000 fine.
Drivers who litter on the road: Dh1,000 fine and six black points.
Carrying dangerous or flammable materials without official permission: Dh3,000 fine, 24 black points, and vehicle impounded for 30 days.
Drivers who drive with learners permit will be suspended from driving for one year and get 24 black points, and they will not be allowed to reapply for a driving license during that period.
Drivers with black points will have the points dropped one year from the date they pay their fine, provided they do not receive any other violation during the period.
Motorcycle riders without a helmet: Dh500 fine and four black points. The same punishment will be applied if pillion riders are not wearing a helmet.
Those who intend to hold car rallies to mark special occasions like National Day need to get permission from the authorities in advance or else they risk a fine of AED 500, four black points, and impounding of the vehicle for 15 days.