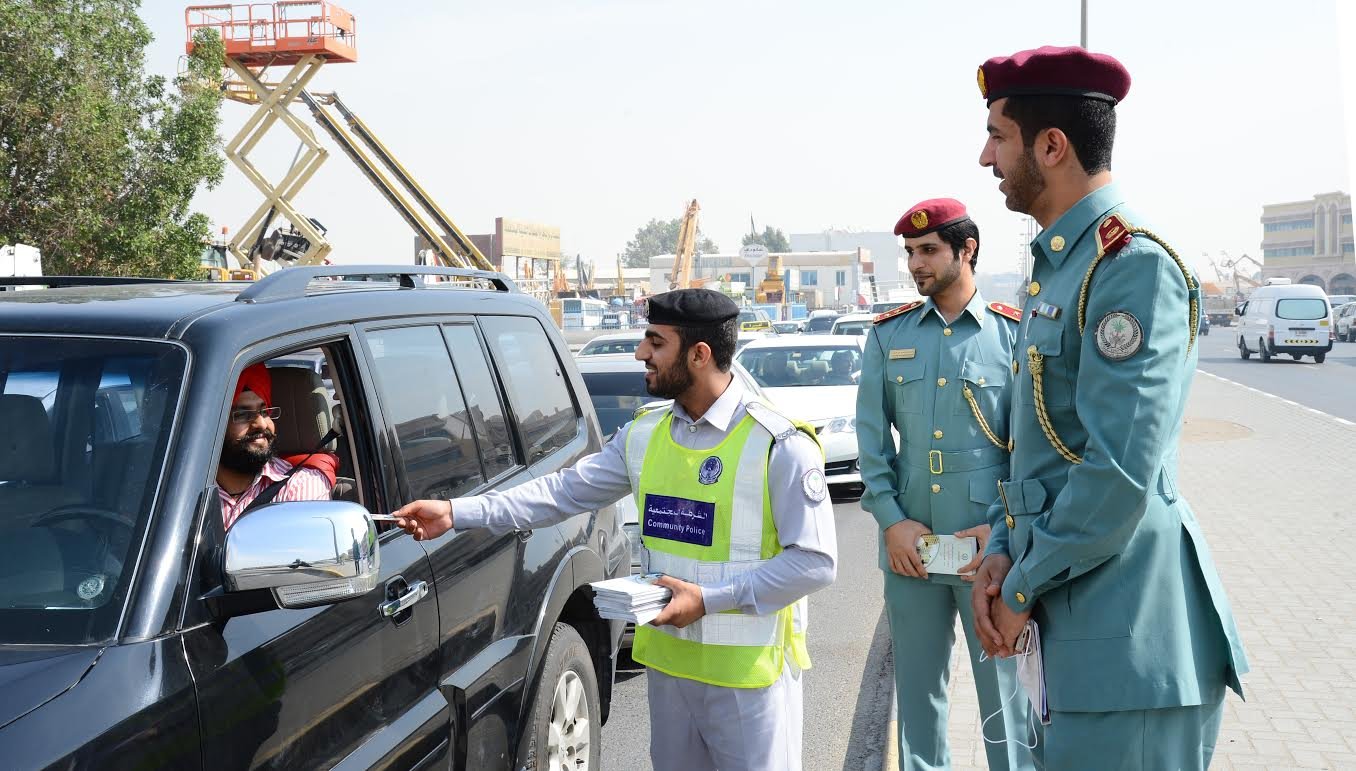 The UAE has implemented a strict new policy on traffic fines with effect from July 1 this year. Motorists and even pedestrians who do not follow traffic rules could face more than 200 different fines if they run foul of the law. The purpose of these stricter fines is not to make money but to make motorists more vigilant about their behavior on the roads so that they are safer for all road users.
In view of the fact that as many as 76 people died in traffic accidents in Dubai rates in the first half of Dubai, the authorities in the UAE felt that it was time to implement a stricter policy regarding traffic violations. Dubai is a city that has one of the highest rates of car ownership in the world and these new rules involving tough punishments for violations like jumping red signals will hopefully contribute to making the roads safer.
Some of the most common traffic offenses are speeding, failure to maintain a safe distance, use of phones while driving and failure to wear seatbelts. While those who speed could earlier get away with payment of fines, according to the new rules, those who exceed speed limits by more than 60 km/h would face confiscation of their vehicles for 15 days, six black points and a fine of AED 1500. The fines begin with AED 300 for exceeding the speed limit by 20 km/h and range upwards till they reach AED 1500 for exceeding the speed limit by 60 km/h.
Another area that the new rules emphasize is safety precautions like wearing of seatbelts. It is now the responsibility of the person in the driver's seat to ensure that everyone in the vehicle, including those in the rear seats is wearing seatbelts. If they are not, the driver is liable to receive four black points and a fine of AED 400. There is an equal emphasis on safety of children. The new federal traffic rules mandate the use of child car seats till the age of four and violators will be fined AED 400. Children below the age of 10 are not allowed to sit in the front seat to minimize impact in the event of an accident.
Driver distraction is another main cause of accidents. Using mobiles while driving is strictly forbidden and can cost you AED 800 in fines and four black points. Reckless driving, sudden swerving, blocking traffic and jumping the red signal can all incur fines of AED 1000 or more in addition to black points and confiscation of your vehicle.
People also need to pay proper attention to the condition of their vehicle and maintain it properly. Exceeding the legal limits for vehicle tinting can result in a fine of AED1500 and using tires that are expired can lead to a fine of AED 500. Modifying a vehicle's engine or color without permission can result in fines of AED 1000 and AED 800 respectively.
As long as motorists follow the traffic rules, they will be safe and will be helping other drivers to remain safe. Hopefully, these tougher rules will act as a deterrent to careless and rash drivers and make the roads in the UAE safer in the long run.