People from Dubai United Arab Emirates are well aware of the risks of being caught worried in the hot weather. While we utilize a variety of techniques to maintain a cool temperature, one of the most important things you can do is install 3M  window tinting in your car to make it comfortable for daily use in the hot summer sun. Dubai automobile owners will discover that 3m tinting in Dubai is the most efficient approach to avoid the sun's intense and damaging UV rays from infiltrating the environment of your car, keeping it cool and comfortable.
Why 3M Car Tinting Required in Dubai?
3M window car tinting and sun control window film tinting provide more than just expectations. There are multiple advantages to applying 3M tinting in Dubai for vehicles. The main advantage of putting 3M window car tinting for vehicles is that it helps to reduce fuel consumption. By keeping a colder climate, the energy needed by the air conditioners in the car is decreased, which aids in controlling fuel consumption. Furthermore, even on a hot warm summer day, you can stay cool in your vehicle for longer durations by applying 3m tinting in Dubai.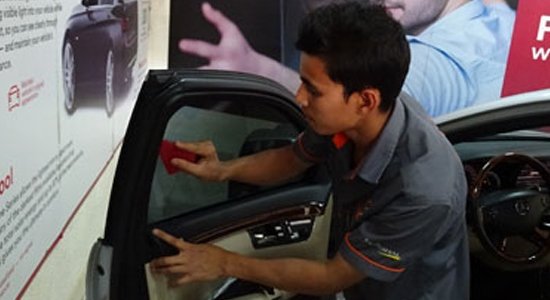 Avail the Best 3M Tinting Service in Dubai
Types of 3M Tinting in Dubai
Benefits of 3M Tinting in Dubai
Why Choose Orange Auto for 3M Tinting in Dubai?