If you drive or own a car in Dubai, you surely know how important it is to have it cleaned both in the interior and exterior on a regular basis. In this case, what you need is a complete car detailing service from a reliable garage. Right now, you might be wondering 'how much does car detailing cost in Dubai?'. This article seeks to answer that, but you need to have a low-down first on what this service is all about.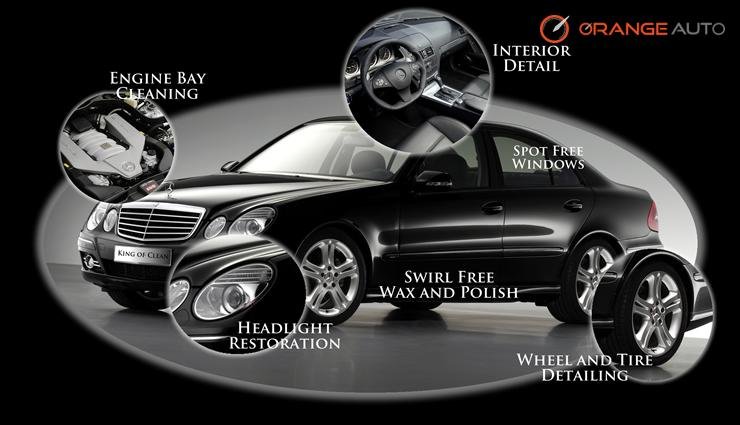 Car detailing entails cleaning off dirt, dust and road grime both inside and out of the vehicle. Apart from cleaning the car, this process will also help keep the vehicle in outstanding condition; hence retaining its resale value.  When searching for a car detailing service, make sure that it will cover the essential aspects of detailing such as the following:
 Paint Care – Car Paint is an extremely delicate thing, and most garages deal with it using a three-step process that cleans, corrects and protects the paint surface.
Chassis and Wheels – The chassis and undercarriage of the car must be cleaned along with the rest of the exterior. This does not only include under the car, but also inside the wheel wells and around the key suspension components such as control arms and antiroll bars. The inner fender liners and plastic splash guards must be dressed with a plastic protectant, and tires and wheels must be washed thoroughly before being dressed in a protectant that enhances their luster and protects from cracking and corrosion.
Interior Detailing – This must include cleaning of all seating and carpeting surfaces, which is done by shampooing or using a steam cleaner. Moreover, all vinyl and plastics must be properly cleaned and dressed, and any leather must be conditioned and cleaned. Based on your chosen garage's package, this may also include the trunk area.
Headlights, Taillights and Exterior Trim – Several detailing services will apply a polishing compound to taillights and headlights showing signs of oxidation, but sealing them properly afterwards with a plastic sealant is a crucial step. Plastic or vinyl trim must be dressed with a protectant to help them resist fading and cracking, and chrome trim must be cleaned. Aside from rubbers and plastics, a number of detailing services also clean the polished or chrome exhaust tips as part of their service.
Engine Bay – Several detailing services do not include this in their package, but it is a significant aspect of automotive detailing. This car part must be lightly misted with water and cleaned with the right degreaser before being rinsed clean. Once dried, all plastic, rubber and silicone components must be properly dressed to protect them from cracking.
Orange Auto is among the most reputable car care service centers in Dubai that offer excellent car detailing service. Prices for interior and exterior detailing for Sedans and SUVs starts from AED 600 depending on the size of the vehicle and the job required.