The wheels can make or break the overall appearance of your car. This is why you need to have them repainted right away if they have already become worn and shabby-looking or if you want them to match the color of your car. Maybe you are now asking yourself, 'where can I paint my alloy wheels rims in Dubai?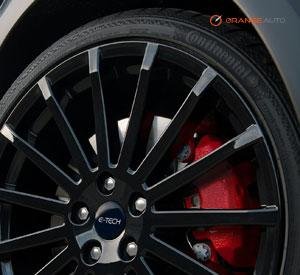 Given that Dubai has a higher car parc than any other city in the world, you can find here a number of auto repair/ care services. This is good news for drivers and car owners as they can always take their car anywhere the moment it needs repair or any maintenance service. However, the challenge lies in choosing the right auto care center to rely on.
To ensure that you will get what you pay for, conduct research online and compare the prices offered by each garage. This way, you can stick to your budget. But of course, don't forget to check reviews to know whether they will live up to your expectations or not.
Orange Auto is one of the most reliable garages in Dubai. Located in Al Quoz, it takes pride in its high quality alloy wheel paint service. Our skilled and experienced technicians use top-of-the-range 3M paint products to bring out the best in each of your car's wheel. Each paint comes in wide-ranging standard and customized finishes that will bring back the sparkle of your rims.
The average cost of alloy wheel painting service in Orange Auto is between AED 1500 and AED 2000 for four wheels of both sedans and SUVs.